Silicon Prairie Investment Crowdfunding Portal Company Registers as Intrastate Broker-Dealer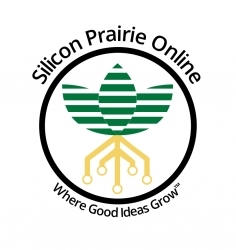 Saint Paul, MN, June 17, 2019 --(
PR.com
)-- Silicon Prairie Portal & Exchange (
https://sppx.io
), the Minnesota-based investment crowdfunding portal operator serving issuers and investors in Minnesota, Iowa, Wisconsin and Michigan along with its affiliate Silicon Prairie Online, an SEC and FINRA reporting Federal Funding Portal company supporting Regulation Crowdfunding (REG-CF) is pleased to announce that at noon on June 10th, 2019 its application to register as an intrastate broker-dealer in Minnesota became effective.
"This is a watershed moment for us!" said Founder and CEO, David V Duccini. "By registering as a broker-dealer in Minnesota we are now able to charge a commission on MNvest and SCOR offerings in the state. This unlocks a very important benefit for our cash-strapped entrepreneurs, startup and small business community namely lowering the cost of capital for small offerings under $100,000." Under the MNvest rules, a non broker-dealer portal operator is only permitted to charge fixed fees which must be calculated and paid up front prior to the offering going live.
"The MNvest rules are not competitive with the other states we operate in or the national REG-CF rules which permit Silicon Prairie Online to charge a commission on successful offerings," Duccini said, adding "This punished both the companies trying to raise funds as well as our firm's ability to recoup the over $1M investment we've made in our platform to date. There's a reason there are fewer portals every day: it's not a profitable business yet."
Prior to having a registered broker-dealer portal operator in Minnesota, it meant that even attempting to raise funds required companies seeking capital to set a minimum goal of $50,000 just to cover the costs of legal, accounting and portal fees. "With a simple commission based fee schedule we now get paid for performance and only if an offering reaches its minimum goal," he enthused.
"We think we can lower the cost of capital even further using our Geppetto Smart Document System to slash the legal costs even further than we already have," he said. "Our own offering document a couple years ago cost us about $15K in legal fees to draft as it has historically required a lawyer 40-50 hours to prepare. This past year we slashed it to about 10 hours and a cost of between $5,000 and $7,500. We think we can get it down to just 4-5 hours of review this year and create a competitive bidding system where lawyers can undercut the larger firms for the work. Our goal is to get the legals fees down to that $2,500-5,000 range depending on the complexity of the offering."
"A simple debt-based deal with a clear use of funds should be template driven. One of our competitors nationally is demonstrating that they can help companies raise amounts as small as $10,000 on a pure commission basis," he said. "If they can do it we can do it!"
"We would not have been able to achieve our registration as quickly and completely as we have without the help of Avisen Legal P.A." he offered. "Brian Edstrom's experience as a former regulator and his deep network and good working relationship with his former peers at the Department of Commerce meant we were able to do it right and not over the first time."
For more information about Silicon Prairie Portal & Exchange, contact us via our website at https://sppx.io or call us at 651-645-7550.
To contact Avisen Legal, find them on the web at http://avisenlegal.com/
Contact
Silicon Prairie Portal & Exchange
David Duccini
651-645-7550
https://sppx.io

Contact