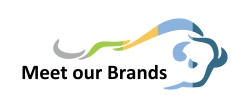 Alpharetta, GA, July 17, 2019 --(
PR.com
)-- Bison Production is happy to announce the new launch of their Bison Life Safety Awareness Blog. Bison Life blogs and articles are here to help educate and spread awareness to customers. The companies main goal is to improve safety protection in various situations and environments, across all industries as well as every household.
Safe Handler® - is a leading brand of premium eye and face shielding products set the standard for comfortable, high-quality protection at work.
Kleen Chef® - This brand offers one of the most extensive and comprehensive lines of food safety, food protection, protective wear, and food service products in the industry – from disposable gloves and apparel, to food storage and cooking bags, our solutions help to maximize efficiency in a wide range of industries.
Kleen Handler® - a leader in product innovations with program solutions for cleaner, safer floors, HACCP compliant systems, cleaning tools, textiles, mopping equipment, and accessories for use in commercial and everyday cleaning.
Zayaan Health® - All of the products under Zayaan Health® are manufactured with patient-centered solutions and services that have a strong reputation with nurses, students, and other healthcare professionals.
Popular Life® - Healthful, gentle and safe products for everyday use for the entire family. This brand offers a complete portfolio of products for cleaning, carpentry, auto repair, gardening, and many other households uses.
The main objectives for achieving the safety Bison offers is: prevent workplace injuries and illnesses, improve compliance with laws and regulations, reduce costs, including significant reductions in workers' compensation premiums, engage workers, enhance their social responsibility goals, increase productivity and enhance overall business operations.