Cleveland's BorderLight Theatre Festival Features a "Powerful" Collaboration Between Golden Globe Actress/Playwright Regina Taylor and Acclaimed Director Terrence Spivey
Cleveland, OH, July 24, 2019 --(
PR.com
)-- From July 24-27, in downtown Cleveland, Ohio, BorderLight Festival of International Theatre will present it's 4-day late summer festival, one that features top-flight performers from abroad, world premiere collaborations between Cleveland-based theatre artists and international artists, and "Fringe Festival" that will draw performers from the region's vibrant theatre community and across North America.
With that, Golden Globe award-winning actress and playwright Regina Taylor has teamed up with award-winning director and playwright, former Karamu artistic director Terrence Spivey to present a play she wrote titled, "Resistance."
"She [Taylor] called me eight months ago to work with her," says Spivey, founder of Powerful Long Ladder Ensemble. Spivey is excited to be collaborating with a fellow Texas native. Taylor's hit play "Crowns" ran at Karamu House during Spivey's tenure.
"Resistance," made up of six short works, is a series of plays tackling a range of topics from LGBTQ and gun rights to voting as well as the 13th amendment's tie to modern slavery and the prison system. This project is made possible through grant support from the Minority Arts and Education Fund (MAEF), a program of the Cleveland Foundation.
"I want it to provoke conversation that's necessary as we enter into this election year," says Taylor, who will be in Cleveland for opening night.
When asked why she reached out to Spivey, she said, "He's a wonderful director." She explained that she called to share some things she was working on and he mentioned the BorderLight Festival to her. This is the premiere of "Resistance."
Local talent performing in "Resistance," includes Rodney Freeman, Rochelle Jones, Shannon Ashley Sharkey, Gisell Murillo, Sydney Marie, Stephen Hood and Dwayne Pue. Ashley Aquilla is Stage Manager and Andre Brown is on lights and sound.
There will be four shows, from July 25 to July 27 in the Chapel of Old Stone Church. For show times and ticket information visit
www.borderlightcle.org/resistance/
About The Playwright
Regina Taylor is an actor, director and playwright. Playwriting credits include "Bread" (Edgerton Award. Water Tower Theater), "Crowns" (four Helen Hayes awards, including Best Director), "Oo-Bla-Dee," (Steinberg-ATCA award) and "Drowning Crow," (Broadway, MTC), "The Trinity River Plays" (Edgerton Foundation Award) and "stop.reset" (Signature Theater Residency Five).
Taylor received the Denzel Washington Endowed Chair Fordham University at Lincoln Center. An Artistic Associate of Goodman Theatre, Taylor is its most produced playwright. Signature Theater residency five playwright. Taylor in her TV role as Lily Harper in "I'll Fly Away" received a Golden Globe Award for Best Performance by an Actress, three NAACP Image Awards and two Emmy Award nominations. Her other television roles include "The Unit." Taylor was the first African American lead in Masterpiece Theatre's "Cora Unashamed," starred as Anita Hill in HBO's "Strange Justice" and "A Good Day to Die" starring Sidney Poitier. She has co-starred in USA Networks' Dig and guest starred in "Elementary" and "The Black List." Next year, Taylor is featured in Netflix' One Day and a Night starring Jeffrey Wright, Ashton Saunders and directed/written by Joe Robert Cole (writer: Black Panther) and guest stars on Red Line (Producer Ava DuVernay for CBS). Taylor's film credits include "Saturday Church," "The Negotiator," "Courage Under Fire," "Clockers," and "Lean on Me." Taylor was also the first Black woman to play Juliet in "Romeo and Juliet" on Broadway.
About Powerful Long Ladder
Founded by Terrence Spivey, former artistic director of the historical Karamu House, Powerful Long Ladder's mission is to honor the Black theatre classics while engaging in thought-provoking works by new voices. Since its launch in 2017, Powerful Long Ladder has produced and directed three shows: James Baldwin's "The Amen Corner," "Lady Day at Emerson Bar and Grill" and most recently "Thiz Girlz Life," by Cleveland playwright Ernesta Jefferson in collaboration with Playwrights Local.
Contact
Powerful Long Ladder
Sharron Foxx
440-462-9814

Contact
Multimedia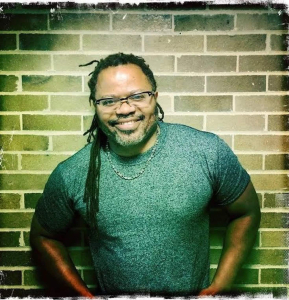 Powerful Long Ladder Founding Artistic Director and director of Golden Globe winner Regina Taylor's "Resistance" at Borderlight International Theatre + Fringe Festival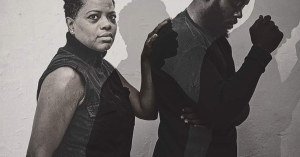 One of six short plays under "Resistance" by Golden Globe winner Regina Taylor at the Borderlight International Theatre + Fringe Festival.