HONK Technologies Names Rochelle Thielen EVP Partnerships to Accelerate Innovation Across the Roadside Assistance Ecosystem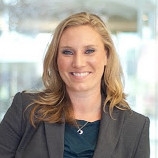 Los Angeles, CA, August 27, 2019 --(
PR.com
)-- HONK Technologies, the platform for connecting drivers, towing professionals and insurers, today announces that Rochelle Thielen, an automotive industry expert with over fifteen years of experience in the Auto Physical Damage (APD) and Insurtech space has been named to the newly created role of Executive Vice President, Partnerships, leading the development of partnerships throughout the roadside assistance tech ecosystem. Formerly HONK's Vice President of Marketplace Operations, Rochelle will be driving strategic growth opportunities aimed at accelerating HONK's mission to radically improve, through relentless platform technology advancements, the way people in need of roadside assistance and mobility services connect with service providers and insurance carriers.
"I'm beyond excited to lead the team forward and cultivate the next phase of growth for HONK," states Rochelle Thielen. "We are continuing to transform roadside assistance by reaching beyond just the breakdown. Our team is aggressively driving roadside ecosystem integrations, investments, M&A, and partnerships while continuing to build new tech and business processes that deliver innovation for our Service Provider Network, our insurance, fleet, and automotive clients, and most importantly the drivers who depend on us in their time of need."
The global vehicle roadside assistance market, estimated to reach $29B by 2026, is extremely fragmented. HONK, with its leadership position in technology and business innovation, has a unique vantage point from which to drive collaboration with strategic partners across the ecosystem, removing complexities from the roadside assistance experience and building next-generation mobility services to meet the new digital demands of motorists, clients and service providers, while driving value for all segments.
HONK has created a digital, safer, smarter alternative to the multiple hour-long waits and insufficient options of the past and are transforming the roadside assistance customer experience from its world-class, curated provider network. As a result, the HONK ecosystem powers the highest roadside assistance customer ratings and the best estimated time of arrivals (ETAs) & actual time of arrivals (ATAs), which are on average 50% faster than the motor clubs. Drivers like the Uber-like experience of the HONK app - stranded drivers are able to track everything, see the name, number and ETA of the dispatched driver, receive automated status updates, and when service calls are completed, easily rate their level of service, all of that directly from their phone.
"HONK is continuing to disrupt the roadside assistance industry for the generation of consumers who are used to their smartphones instantly matching them with anything they need. We're extremely confident that Rochelle's leadership and focused partnership strategies will play a fundamental role in HONK's ability to accelerate innovation across the roadside assistance ecosystem," states Corey Brundage, HONK's Founder and CEO.
About HONK Technologies
HONK Technologies, an on-demand mobility and roadside assistance platform ecosystem is powering next-generation roadside assistance for leading brands with cutting edge digital technology and transformational omnichannel customer-first, frictionless experiences. HONK's transparent platform, an expansive nationwide network of over 75,000 service vehicles, and a fully managed contact center reduce customer wait times by over 50%, improves customer satisfaction and NPS scores, so companies can maximize operational efficiencies, increase customer loyalty, and capture real value from their roadside services programs.
For more information, visit https://www.honkforhelp.com/industry-solutions or contact media@honkforhelp.com
Contact
HONK Technologies
Jackie Murphy
800-979-3162
https://www.honkforhelp.com/industry-solutions/

Contact