VOS Digital Media Group Announces Distribution Agreement with Dennis Publishing Group
Award-winning content in automotive, current affairs, lifestyle, cycling, fitness, technology and gaming.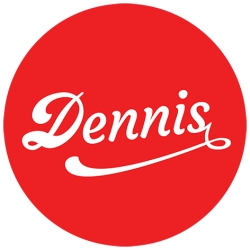 New York, NY, August 29, 2019 --(
PR.com
)-- VOS Digital Media Group announces a content distribution agreement with Dennis Publishing Group, one of the most dynamic media organizations operating in the US and UK markets. As a video partner for hundreds of digital properties, VOS distributes digital video to partners for web, mobile, and OTT devices. VOS' partner publishers from around the world will now have access to Dennis' video catalog from across dozens of brands that include evo, carbuyer, Driving Electric, Expert Reviews, Octane, Land Rover Monthly, Cyclist, amongst others.
"With their focus on premium content in the areas of Automotive, Lifestyle, Current Affairs, and Technology, we believe Dennis is an ideal domestic and global partner for delivering the latest relative and exciting video content to our own growing international network of publishers," stated Paul Feller, CEO of VOS Digital Media Group. "We're very pleased to be working with a company that's so effectively charted out the transition from traditional print to become a truly global, multiplatform and multimedia publisher, and expand their premium brands and content to new international audiences through the VOS platform."
According to Dennis's Senior Group Licensing Manager Carlotta Serantoni, "We are excited to be partnering with VOS Digital Media Group and looking forward to developing the relationship over the coming months and years."
About VOS Digital Media Group
VOS is a global digital video exchange and technology platform providing a seamless process for bringing together content creators and media companies. We specialize in providing and maintaining content sales and sourcing scalability, reducing labor and editorial costs, eliminating errors in metadata assignment and extraction, and drastically decreasing the time to market for both video creators and buyers. http://www.vosdmg.com
About Dennis Publishing Group
Dennis Publishing Group (Dennis) comprises Dennis Publishing Ltd in the UK and The Week Publications Inc. and Kiplinger Washington Editors in the US. Dennis is one of the most dynamic media organizations, operating in the UK and US markets. Its portfolio of 43 brands operates in five areas of excellence: Current Affairs, Finance, Technology, Automotive and Lifestyle, reaching over 50 million unique users online, with over 1.5 million subscribers and selling over 2.5 million magazines every month. Dennis has transformed its approach from its traditional print publishing roots to a multi-platform publishing and ecommerce business spanning both the UK and US, with a group turnover of over £190m.
Dennis brands include The Week, Money Week, Auto Express, Expertreviews.co.uk, BuyACar.co.uk, Cyclist and Viz. Dennis holds the title of AOP Digital Publishing Company of the Year, 2016 & 2018, and British Media Awards Media Company of the Year 2016 & 2018. For more information, go to Dennis.co.uk.
Contact
VOS Digital Media Group
Christopher Stankiewicz
347-620-9272
www.vosdmg.com

Contact