MyMy Music Signs Atlanta-Based "DJ Holiday" as Hip Hop Influencer
Holiday joins prestigious DJ roster that includes DJ Whoo Kid and DJ Sense.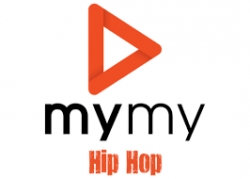 Atlanta, GA, September 03, 2019 --(
PR.com
)--
MyMy Music
, the first ever fan-curated music streaming platform and app, has signed
DJ Holiday
to promote a selection of MyMy Hip Hop artists through his slate of appearances and shows, and to curate featured playlists of his favorite tracks on the MyMy Music app. Holiday's role with the fast-growing Atlanta-based music app will parallel the deals previously inked with DJ Whoo Kid and DJ Sense.
As background, DJ Holiday has put an indelible stamp on both the Atlanta hip-hop scene and the hip hop genre at large, and remains a quiet force for the 21st century Southern rap movement. His work has been covered by Vibe, Complex, The Fader and XXL. Over his course of his career, Holiday has been recognized with a long list of accolades, awards and achievements, highlighted by MTV's "Breakthrough DJ of the Year" as official House DJ for the BET Hip Hop Awards. Recently tapped as a brand ambassador for Ciroc, he also hosts "Holiday Season Live" on Streetz 94.5FM in Atlanta.
"Helping independent artists has always been part of my DNA. There's something special to me in finding and supporting artists in the early stages of their career, then watching them explode into superstars, like Nicki Minaj, French Montana, Young Dolph & Gucci Mane to name a few," said DJ Holiday. "The MyMy Music app offers a fair and fresh way to discover new music and find up and coming artists, DJs and Tastemakers. That's why I've partnered up with MyMy on their journey to become the #1 site & app for independent artists."
"Without question, DJ Holiday's expertise in discovering and developing independent and unsigned talent aligns perfectly with our mission to support and develop the next generation of artists," said Avoilan Bingham, the Atlanta-based representative for MyMy Hip Hop. "Holiday has a trusted voice in hip hop, and this partnership further solidifies MyMy Music as a smart destination for independent artists."
In 2017, MyMy Music launched its first genre-specific product, MyMy Hip Hop, created to make music discovery more focused and entertaining. The app uses a proprietary process called "blind judging" as part of the streaming process.
Company CEO Shawn Pouliotte explains that the app's blind judging feature randomly cues tracks for listeners without providing any information about the artist, such as name, hometown, cover art or affiliations. Tracks are therefore judged solely on merit of the music, an industry first. Individual artist promotion is based on crowd-sourced judging where favorably-rated songs are playlisted, instantly building credibility for the artist from MyMy's fast-growing listener pool of registered users.
"In addition to the listener-prompted trending playlist, we enlist seasoned industry influencers, such as DJ Holiday, and invite them to promote their favorite indie artists through personal playlists on the app as a way to maximize exposure for emerging artists," says JoJo Brim, head of Hip Hop and R&B for MyMy Music.
About MyMy Music
MyMy Music is a streaming music app founded with the goal of helping emerging artists gain exposure. The app is focused on "music discovery" by allowing any independent artist to easily share their music and be judged by their peers. The company embraces crowd opinion as part of the listening process through a patent-pending algorithm that enables a random blind-judging process to ensure there is no bias on artist demographics or affiliations yielding outcomes from judging that can't be gamed. Tracks are scored by judges and promoted or failed based on the crowd's opinion. MyMy Music will launch within other music genres in the coming months.
Media Contact: Jack Glasure, 813-415-4454,
jglasure@fwv-us.com
www.mymymusic.com
Contact
FWV
Jack Glasure
813-415-4454
www.fwv-us.com

Contact