Dan Schock Named Regional Sales Manager for Nova USA's TrailerDecking.com Division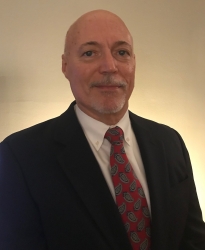 Portland, OR, October 01, 2019 --(
PR.com
)-- Dan Schock has been named regional sales manager for Nova Products Inc.'s TrailerDecking.com division. He is responsible for the sale and distribution of the company's complete line of Apitong trailer decking, flooring, accessories and supplies throughout eight Midwest states including Wisconsin, Illinois, Indiana, Michigan, Kentucky, Ohio, Pennsylvania and West Virginia.
"Dan has a solid record of achievement and deep understanding of the marketplace based on 20 years of purchasing, marketing and sales experience within the truck and trailer industry," says Steve Getsiv, president and CEO of Nova Products Inc. "His extensive knowledge of the transportation industry coupled with his customer service skills will greatly help us expand the reach of our Apitong product line, which was specifically-designed to support heavy-duty, hardwood automotive and industrial applications."
Established in 2009 as a business unit of Nova USA Wood Products, an international leader in tropical hardwood decking and flooring, TrailerDecking.com offers a complete line of Apitong flatbed trailer flooring in both rough and shiplap, laminated hardwood truck flooring for van bodies, hardwood trailer components such as scuff liner and tie-down rails, and supplies like Apitong Oil, a high-quality wood finish developed for the transportation marketplace.
Prior to joining TrailerDecking.com, Schock served as national sales manager at Earthwise Plastics. He also held senior sales and purchasing positions with leading industry suppliers such as Great Dane Trailers, Hyva, Trailines and the Trailmobile Parts & Service Corp.
A resident of Walton, Kentucky, Schock holds a Bachelor of Business Administration degree from the University of Cincinnati.
For more information on the complete line of TrailerDecking.com products and accessories please visit www.trailerdecking.com or call 1-855-APITONG.
About Nova USA Wood Products
Launched in 2005, Nova is dedicated to the supply of superior, high-quality hardwood products and accessories available at the most competitive prices in today's marketplace. For more information please visit www.novausawood.com or call 503-419-6407.
Contact
StarrComm Strategies
William Chelak
732-541-2971
www.novausawood.com/

Contact