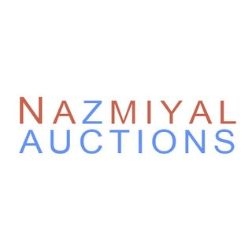 New York, NY, October 21, 2019 --(
PR.com
)-- On November 7, Nazmiyal Antique Rugs is holding their third live online antique rug auction of the year. Located in the heart of New York City, Nazmiyal has been the leading source for antique and vintage rugs since 1980. Known for their expertise, passion, and an eye for quality and style, Nazmiyal has built a loyal customer base of interior designers, collectors, and private consumers.
With Nazmiyal Auctions' online platform, antique and vintage rugs are becoming more easily accessible to a broader range of consumers. These unique rugs, carefully selected from private estates as well as Nazmiyal's own collection, are listed at incredibly low starting prices. Visitors to the Nazmiyal Auctions site are able to browse through the vast selection and securely place bids from the comfort of their own home.
This auction consists of some important pieces such as a 17th century Isfahan, an assorted collection of beautiful Caucasian rugs, Arts and Crafts rugs, fine and decorative Persian rugs, as well as fine silk rugs.
For anyone looking to score a beautiful vintage or antique at an amazing price from the most trusted rug dealer in the world, Nazmiyal Auctions is the place to go.
View the
Nazmiyal Antique Rugs November auction catalog
.
Visit the
Nazmiyal Auctions
website.
Visit the
Nazmiyal Antique Rugs
website.