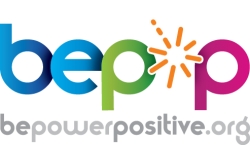 Boulder, CO, October 28, 2019 --(
PR.com
)-- The Right Use of Power Institute, a 501c3 nonprofit organization in Boulder, Colorado, is pleased to announce October 28, 2019, as the First Annual National BePowerPositive Day. We live in a time increasingly marked by misuses and abuses of personal, professional, status, and institutional power large and small. The Institute was created in 2013 to offer programs, tools, and resources that guide people and organizations in understanding and using their power with integrity, wisdom, compassion, and skill. The Institute's founder and executive director, Dr. Cedar Barstow, believes that the right use of power comprises the true heart of ethics.
The Institute chose October 28 as its National BePowerPositive Day to honor the Dutch humanist scholar, Desiderius Erasmus, who was born on that day in 1466. His book, "The Education of a Christian Prince" (1516), proposed an educational program that would guide future leaders to use their power not for self-aggrandizement but for the greater good of their followers. This mission, expanded to include all of us, is embodied in the work of the Right Use of Power Institute today.
To commemorate the first BePowerPositive Day, the Institute has named one individual and one organization to honor as exemplars of positive uses of power in the public domain:
The individual award goes to Ms. Marianne Williamson, celebrated author, speaker, and current presidential candidate. We honor Ms. Williamson (https://marianne.com) for her courage in bringing ethical and spiritual considerations into the national political discussion, for using her public position to advocate for the rights of the oppressed and for a return to a democracy of inclusion, opportunity, and fairness for all.
The organizational award goes to YES! Magazine (www.yesmagazine.org), co-founded in 1996 by Sarah van Gelder and David C. Korten. A nonprofit, reader-supported quarterly publication, both digital and printed, YES! bills itself as "journalism for people building a better world." In a time when the press worldwide is criticized for being partisan, manipulative, and negatively focused, we honor YES! for offering positive stories about individuals and groups working effectively for the greater good of the planet and for consistently cultivating a positive vision for our collective future.
For more information on the Right Use of Power Institute, go to www.rightuseofpower.org or its popular outreach movement, BePowerPositive (BePoP), at www.bepowerpositive.org.