Apple Watch Series 6 Giveaway by Daryon Hotels
Daryon Hotels International confirmed as vendor at AAHOACON 2021.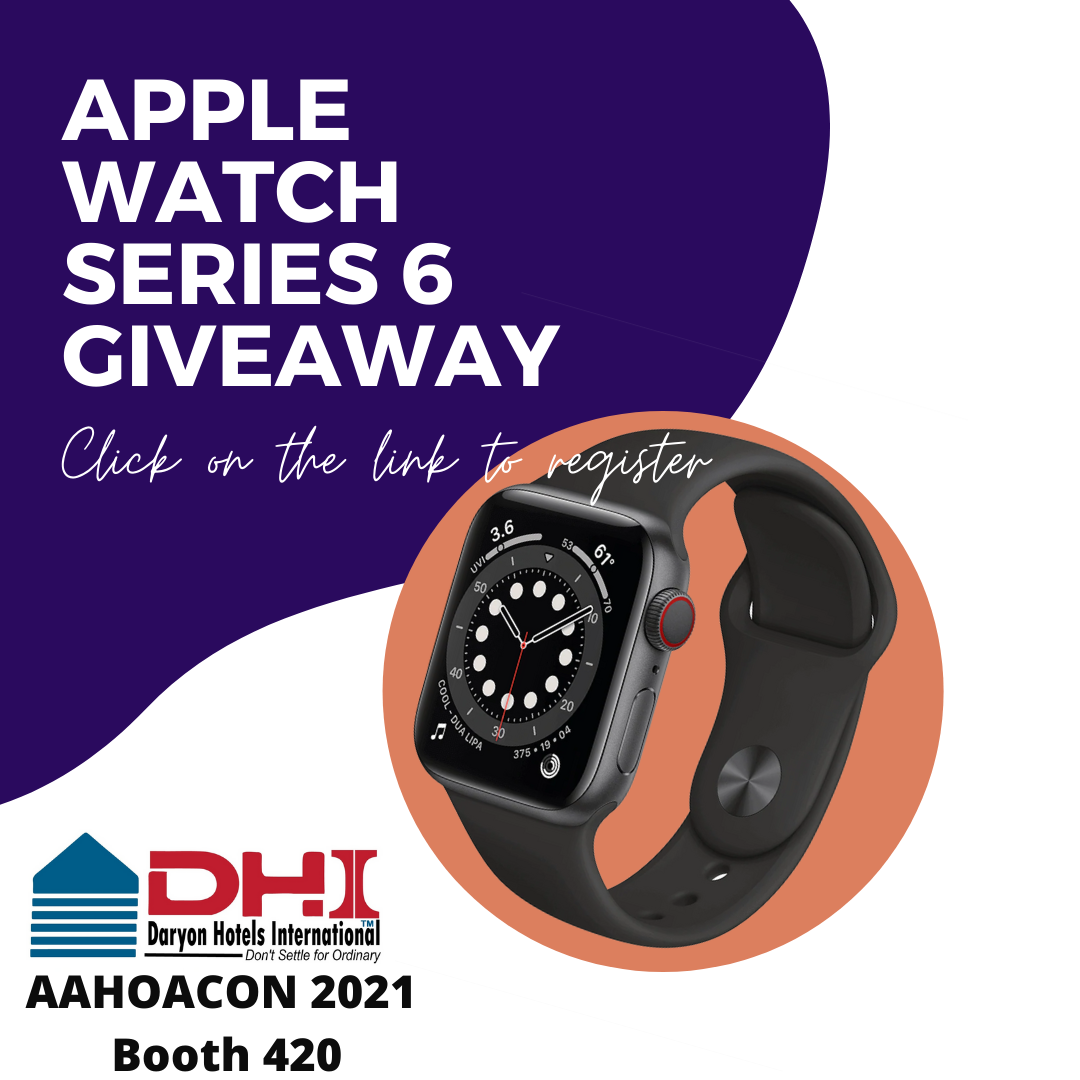 Easton, PA, April 30, 2021 --(
PR.com
)-- Daryon Hotels International will be a vendor at the 2021 AAHOA Convention & Trade Show August 3-6 in Dallas Texas. This will be AAHOA's first in-person convention since 2019. AAHOA is the foremost resource and advocate for America's Hotel Owners.
To add to the excitement this year Daryon Hotels will be including a giveaway at their Booth. Attendees must register for the giveaway online and bring their business card to Booth 420 to be entered into a drawing for an Apple Watch Series 6.
Attendees can register at
www.daryon.com/aahoa
Daryon Hotels International is a full hotel management company. "Our slogan is Don't Settle for Ordinary for a reason," says Nicole Williams VP of sales & marketing states. "Our services will cost you nothing as long as the hotel works closely with our team our company will increase your hotels revenue far more than what is payed to us for our services," Nicole continued.
Amanda Bumbera VP of operations added, "We guarantee 15% increase in a hotels revenue as long as the tools and methods are used in the hotel level. On average the properties we manage see an increased of 30% or more in revenue."
Daryon Hotels combines cutting edge operations, advanced marketing and sales, and science based revenue management to add to the success of a hotel.
For more information on their services please contact Amanda Bumbera directly at 917-426-9002 ext. 220 or at amanda.b@daryon.com
Contact
Daryon Hotels International
Nicole Williams
917-426-9002
www.daryon.com

Contact