QSR Magazine Columnist Nominated for 58th Annual Journalist Award
QSR magazine announced today the nomination of columnist Roy Bergold to the 58th annual Green Eyeshade Awards for outstanding achievement in journalism.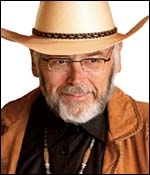 Durham, NC, May 06, 2008 --(
PR.com
)-- QSR magazine, a business-to-business publication for foodservice executives and operators, announced today the nomination of columnist Roy Bergold to the 58th annual Green Eyeshade Awards for outstanding achievement in journalism.
Bergold has been a regular contributor to QSR magazine for two years, writing a monthly anecdotal column about the challenges of the fast-food industry called Through the Window. Bergold started his career at the Leo Burnett Company in 1967. Two years later he decided to sell hamburgers instead, and began working for the McDonald's Corporation. He started as an assistant advertising manager and after working for 33 years, retired in 2001 as the Chief Creative Officer for McDonald's.
While working for McDonald's, Bergold was responsible for the company's advertising worldwide. During his time with the fast-food giant, McDonald's earned every creative award possible, including Cannes, Clios, and the Four A's Best Five Year Campaign.
Bergold's writing for QSR magazine includes stories and musings from his days with McDonald's, often tying them in with current applications and trends in the quick-service and fast-casual foodservice industry.
"The industry experience Mr. Bergold brings to the pages of QSR is a huge asset to our reporting," says Blair Chancey, QSR's associate editor. "Whether it be answering e-mails from readers or offering advice on hot industry topics, Through the Window is undoubtedly a top-notch industry column. QSR is extremely proud of Mr. Bergold's nomination for the annual Green Eyeshade Award."
Bergold has been nominated for the Green Eyeshade Award in the category of Magazine Humorous Commentary for his March 2007 column "A Window is not a Trash Can." (Read it online:
www.qsrmagazine.com/articles/columnists/roy_bergold/0307/
and his other colums online at:
www.qsrmagazine.com/articles/columnists/roy_bergold
.)
The Green Eyeshade Awards were started by the Atlanta Professional Chapter of The Society of Professional Journalism (SPJ) and are now administered by regional directors for the society. The regional journalism competition recognizes outstanding journalism in 11 southeastern states: Alabama, Arkansas, Florida, Georgia, Kentucky, Louisiana, Mississippi, North Carolina, South Carolina, Tennessee, and West Virginia. The finalists will be honored and first-place winners announced at a banquet in late June in Atlanta, which is being organized in partnership with the Atlanta Press Club.
QSR magazine
QSR magazine and its Web site QSRmagazine.com are the leading sources of news and information about the $180-plus billion quick-service industry. For more than 10 years, QSR has defined this market, which includes traditional fast food, fast-casual dining, coffee, snacks, full-service takeaway, concessions, convenience stores, and related segments of the foodservice industry. It is the magazine's mission to report and analyze current trends in the restaurant industry, work to enhance the positive impact of diversity on this market, and improve the quick-service restaurant industry as a whole.
The Society of Professional Journalists
The Society of Professional Journalists (SPJ) works to improve and protect journalism. The organization is the nation's most broad-based journalism organization, dedicated to encouraging the free practice of journalism and stimulating high standards of ethical behavior. Founded in 1909 as Sigma Delta Chi, SPJ promotes the free flow of information vital to a well-informed citizenry; works to inspire and educate the next generation of journalists; and protects First Amendment guarantees of freedom of speech and press.
###
Contact
QSR Magazine
Kevin Donaldson
919-489-1916 ext 138
www.qsrmagazine.com

Contact