Yejide F. Akinlana Honored as a Woman of the Month for August 2021 by P.O.W.E.R.-Professional Organization of Women of Excellence Recognized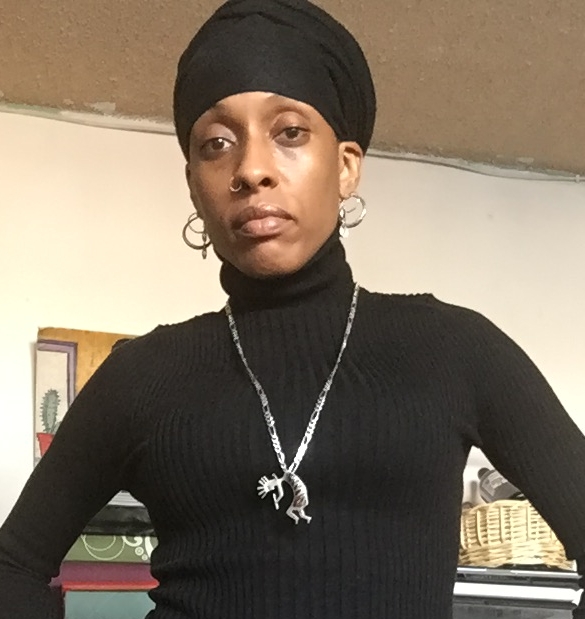 Brooklyn, NY, September 28, 2021 --(
PR.com
)-- Yejide R. Akinlana of Brooklyn, New York has been honored as a Woman of the Month for August 2021 by P.O.W.E.R. (Professional Organization of Women of Excellence Recognized) for her outstanding contributions and achievements in the fields of dance, performance and production, culinary and fine arts, plant based products, and essential oils. Each month P.O.W.E.R. features women to represent their professions and industries due to their expertise and success in their chosen specialty.
About Yejide R. Akinlana
Yejide F. Akinlana is a multi-faceted entrepreneur. She is the owner and CEO of We Manifest, Inc., a Brooklyn-based, black woman owned and operated performance and production company dedicated to creating high quality showcases and informative and engaging discussion cyphers. She also creates and provides plant based butters, scrubs, and oils for your body, skin and hair, natural hair care and maintenance, eclectic jewelry and accessories and provides culinary services.
A dynamic performing artist, Yejide is technically trained in multiple dance styles. She has graced many stages including Lincoln Center, Carnegie Hall, Brooklyn Academy of Music, Madison Square Garden, and Club Citta, in Tokyo, Japan. She has performed throughout the U.S., Tokyo, Japan, and Bordeaux, France. She is also a singer. Yejide is a wordsmith, formerly known as The Night Queen, who captivates audiences with her word-sound power. Clubbing since the age of 15 (without drugs or alcohol) has garnered a respected position as a multicultural dancer and as a master of ceremony in the Hip Hop and House music scenes of New York City.
Yejide has created and produced the all-women showcase series called "D.A.W.T.A.H.Z." (Directing Artistic Women To Aesthetic Horizons ~ Zenith, the height we aspire to reach). She has facilitated, paneled and performed for community forums advocating literacy, female reproductive rights, and advocating against the prison industrial complex.
Inspired by great music, Yejide is the producer and creative muse behind the Mixcloud podcast CHURCH and the live Twitch broadcast of The Saturday Nite Dance Party. She grows vegetables and cooks culinary treats for her blog, Mama Wize Cooken. She also grows her own herbs on her terrace and creates plant-based healing remedies using essential oils for Balance Wearable Art, her plant-based, vegan, handcrafted body and hair product line.
Yejide Akinlana is a poignant writer who writes all of her own lyrics. She's been a contributing writer for several online periodicals and grassroots magazines. She has also critiqued artist's projects. Yejide penned a socio-political column in Let Me Just Remind You- The Black Track Newspaper. She is a contributor to Red Eye Magazine and Seventh Music CD.
Ms. Akinlana is affiliated with New York City Paralegal Association, Inc., ASCAP/ TajKo Publishing, the National Federation of Paralegal Associations, Mukahayah Ltd. Publishing, the Empire State Alliance of Paralegal Associations, Mommas Hip Hop Kitchen, and Make Manifest Community Hub. She was honored with the Woman Award presented by W.E.R.I.S.E.
Yejide received her Desktop Publishing Certificate from the African Islamic Institute in 1992. She earned her B.S. in Criminal Justice from John Jay College in 1997 and her Paralegal Certificate with Distinction from Long Island University in 2005. Ms. Akinlana is also a Notary Public. In her spare time, she enjoys spending time with her children and grandchildren.
Yejide Akinlana states, "I love life and plan on living a full, blessed, well-traveled, exciting, love-filled, and prosperous one, myself. I believe in learning from the cradle to the grave."
For further information, contact
www.wemanifest.com
.
About P.O.W.E.R. Magazine (Professional Organization of Women of Excellence Recognized) and Powerwoe.com
P.O.W.E.R.-Professional Organization of Women of Excellence Recognized is an organization and an online community. P.O.W.E.R. Magazine is a digital and exclusive print magazine featuring celebrities and everyday hardworking professional women. Our mission is to provide a powerful network of women who will mentor, inspire, and empower each other to be the best they can be. Through our valuable services and collaborating with like-minded professionals, our members can potentially gain the recognition and exposure they deserve, as well as obtain knowledge from those who have already achieved success.
Contact
P.O.W.E.R. (Professional Organization of Women of Excellence Recognized)
S. K. Koop
516-365-3222
www.powerwoe.com
Ellen Gold

Contact