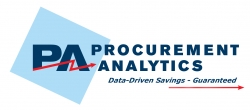 New York, NY, May 15, 2008 --(
PR.com
)-- With crude oil prices topping $125 per barrel, companies around the world are feeling the strain of rapidly rising commodity prices on oil-based products such as plastics, cosmetics, pharmaceuticals and construction materials. But according to Robert Santoli, president of
Procurement Analytics
, a Westchester New York based consulting company specializing in procurement "price correcting," there are strategies to contain costs.
"Not only is it possible to define to corporations who utilize contract manufacturing what the exact price they should be paying for oil-based commodities in today's environment on an item by item basis, but in many cases to actually identify relative savings," contends Santoli. With oil prices escalating nearly every day and Goldman Sachs prediction of $200 a barrel prices within two years, Santoli has created an analytical variable pricing model that bears out his hypothesis.
"Controlling procurement costs by actively negotiating price, terms and service level agreements is what procurement professionals spend countless hours working on for their materials and services to reduce operating expenses and to boost bottom line profitability," said Santoli. "However, in a market where prices rise on nearly a daily basis, what tells them that what they're now being charged for those materials that contain oil and/or resins, is the correct number? What is it being compared to? Is it just based on historical pricing or an arbitrary percentage hike that's tied to what we see in the headlines every day and are fixed cost increases creeping into this picture as well?" Santoli's mathematical modeling takes a deep dive into the numbers to find the answer.
To pinpoint discrepancies on what is being charged for an oil or resin based commodity vs. what should be charged, he dissects the fixed cost from the variable cost which is the fluctuating oil and/or resin prices. "Fixed costs tend to remain stable on at least an annual basis," said Santoli, "while oil and resin indexes fluctuate dramatically and are usually measured on a monthly index." Santoli's mathematical model plays directly into that scenario. "It's a unique methodology that will uncover any variances and price correct as oil costs fluctuate," he explained. "And if the analysis determines that a supplier's prices are inflated, I then simply confront the vendor with the facts based on the reality of the numbers. It's a legitimate argument and difficult to refute." Santoli then negotiates cost reductions for his clients; savings that often fall into the 15% to 20% and more range. "The process is about as deep as you can go into the numbers that make up commodity costs," he said. "But the result is the establishment of a true benchmark that a company can literally take to the bank."
Santoli started Procurement Analytics after fifteen-year-plus years as a corporate-side procurement executive having served as Head of U.S. procurement for InBev USA along with honing his craft as such high-profile companies as Diageo, Delta Air Lines and Pan American World Airways. His supply chain "price correcting" model offers corporate procurement professionals a "checks and balances" system that contains costs based on commodity specifics and market fluctuations. "Every business should know the "real" price of a commodity and how, for example, a 10% increase in oil or resin should not necessitate anywhere near that as a price increase in the overall product," Santoli said. "Getting to the correct answer is not a simple process, but the findings are usually quite eye-opening." Santoli's unique analysis model has identified substantial savings for clients across many corporate segments including Healthcare (plastics used for gloves, syringes, tubes, etc.), Cosmetics (plastic containers, lipsticks, fragrances), and toys, among others.
For more information about how Procurement Analytics price correcting model can apply to your business, please contact Robert Santoli at rsantoli@procurementanalytics.com or visit Procurement Analytics' website at www.procurementanalytics.com.
###