New Service at LoyaltyMatch.com Helps Raise Profile and Cash for Non-Profit Groups of All Sizes and Interests
Community Commerce™ launched by LoyaltyMatch.com, the online marketplace for frequent flier and loyalty program miles and points collectors, is a new and innovative way for people to help good causes. Churches, schools, sports teams, community groups and other causes large and small can benefit.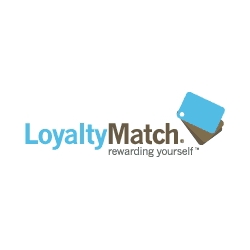 Oakville, Canada, May 15, 2008 --(
PR.com
)--
LoyaltyMatch.com
™, the online marketplace for loyalty program miles and points collectors, is helping good causes large and small, national and local, to raise their profiles and funds through its new service LoyaltyMatch Community Commerce™.
Community Commerce is assisting organizations to overcome the challenge of fundraising as groups of donors are now able to convert their points and miles into cash and donate the money to charity.
Community Commerce also increases awareness by providing free Internet presence that extends the fundraising message to a targeted community and is already helping fundraising groups in Canada and the USA develop successful online campaigns. The service can broaden the donation and volunteer spectrum for any organization with little effort by extending the group's message to friends of friends. Joining LoyaltyMatch.com and creating a group for giving is free.
LoyaltyMatch.com is the first person-to-person global marketplace that facilitates the conversion of frequent flier miles and other loyalty program member points into cash or merchandise. Shoppers do not need to belong to any loyalty program to trade for or buy reward goods, services and entertainment and leisure activities. LoyaltyMatch.com members collaborate and create a community around the trading, buying or selling of merchandise by leveraging their loyalty program points or miles. The first transaction for new members is free and subsequent transactions are $1.99 CAD each. In addition, 1 % of the funds generated by each transaction are donated evenly to the Canadian Cancer Society and World Wildlife Fund. LoyaltyMatch.com is owned and operated by LoyaltyMatch Inc., which is based in Kitchener, Ontario, Canada.
###
Contact
LoyaltyMatch.com
Bill Warelis
905.466.3009
www.loyaltymatch.com

Contact