Eastdale Village Welcomes Fine-Dining Asian Restaurant, Tomo Asian Fusion
Award-Winning Orange County Restaurant to Open This Spring at Eastdale Village in Poughkeepsie, NY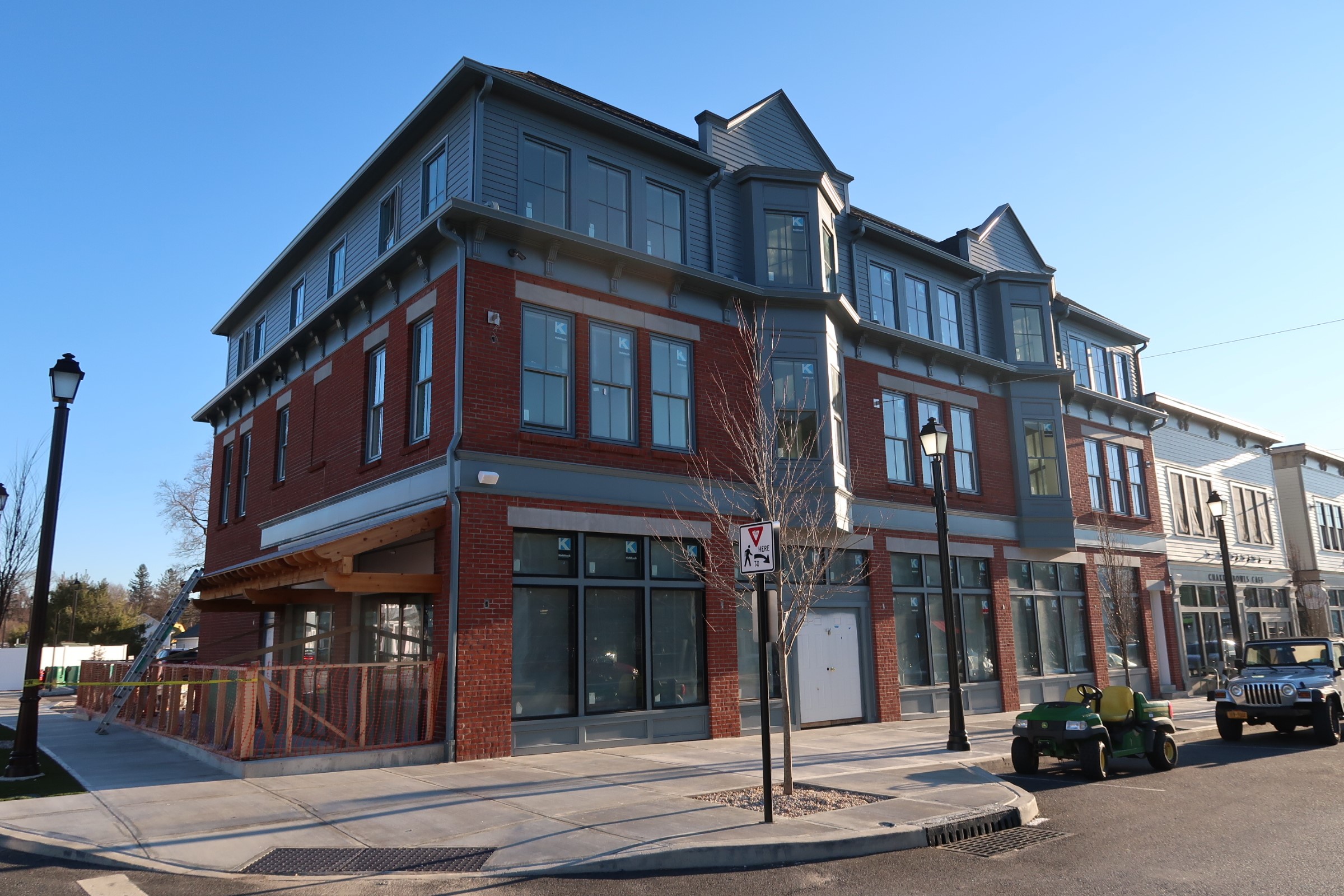 Poughkeepsie, NY, January 27, 2023 --(
PR.com
)-- As construction continues at Poughkeepsie's first mixed-use development of its kind,
Eastdale Village
is excited to announce the addition of
Tomo Asian Fusion
, a spinoff concept by Chef Tomo Lin from
Mr. Sushi & Grill
in Middletown, NY.
Since opening its doors in Middletown, NY in 2011, Mr. Sushi & Grill has become an
award-winning
staple for Japanese Cuisine in Orange County. When considering an additional restaurant, Chef and Owner Tomo Lin, wanted to create a unique, complimentary fine-dining concept in Dutchess County.
"Tomo's will be the perfect addition to the Asian dining atmosphere in the Hudson Valley," said Chef Tomo Lin, owner of Tomo Asian Fusion. "After meeting with Kirchhoff Team, I had realized there was no better place to call Tomo's home than Eastdale Village."
Uniquely to Mr. Sushi, Tomo's will feature both traditional Japanese and Chinese fare. The 6,600 square-foot restaurant will have both an Omakase and Indoor/Outdoor bar for patrons to enjoy, as well as 90+ additional seats. Open for both lunch and dinner, seven days a week, you will find an assortment of sushi, hibachi, and more. The restaurant is in its final phase of construction and is set to open this Spring.
"Taste-testing is one of our favorite things to do when scouting new restauranteurs," said Joseph Kirchhoff, founder of Kirchhoff Companies. "It was a no-brainer decision after we tried Tomo's sushi. He treats every meal like a work of art, and we can't wait for everyone to experience it."
For more information on Eastdale Village and the variety of commercial spaces available for lease, visit
www.eastdalevillage.com
or call (845) 454-6500.
About Chef Tomo Lin
Chef Lin has more than twenty-four years in the food and hospitality industry. After completing his culinary training at Niriguya and IIchiya Sushi Restaurant from 1996 to 2000 in Japan. Chef Lin moved to the United States and proceeded to work for several high-end restaurants, including Ruby Foo, Haru Sushi, and Windows on the World at the World Trade Center. Tomo went on to open his first restaurant, Fuji Grill, in Buffalo, NY in 2005 and Mr. Sushi & Grill in Middletown, NY in 2011.
About Eastdale Village
Eastdale Village is Hudson Valley's first "live, work, dine, shop and play" community. This residential, commercial, and culinary destination was inspired by the community-driven feel of historically significant Main Streets. It features over 400 luxury rental residential units, 120,000 square feet of unique dining, retail, medical, financial, and office options, as well as a large green space for public events. Learn more by calling (845) 454-6500, emailing
info@eastdalevillage.com
or visiting EastdaleVillage.com.
About Kirchhoff Companies
Kirchhoff Companies is a Dutchess County-based integrated real estate development, investment and management firm with a national footprint, specializing in commercial, retail, residential, storage and medical assets. The firm was founded in 1986 by Joseph T. Kirchhoff. Joseph has been an active member of the local community all his adult life, serving on numerous boards and honored by many organizations for his contributions. The firm has an outstanding reputation for its dedication to integrity, quality and results. Its team oversees every element of each project from concept to completion, with an intense focus on delivering first‐class projects through rigorous analysis, adherence to process, and attention to details. Visit
KirchhoffCompanies.com
.
Editor's Note: Attached are three courtesy photos. The first photo is the physical building where Tomo Asian Fusion will exist in Eastdale Village. The second photo is (from left to right) Joe Kirchhoff, Tomo Lin, and Giovanni Palladino. The third photo is an interior elevation of the restaurant provided by Interior Designer, Bridget Geary of Bridget Geary Designs.
Contact
Eastdale Village Town Center
Shelby Adrian
8454546500
eastdalevillage.com

Contact