KelMed Launches Innovative Web and Mobile App for Convenient and Accessible Healthcare Services
KelMed, a start-up provider of virtual healthcare solutions, is proud to announce the launch of its revolutionary web and mobile app. The platform offers patients a convenient and accessible way of receiving healthcare services from the comfort of their homes or offices.

Austin, TX, May 16, 2023 --(
PR.com
)-- The KelMed Telemedicine web and mobile app seamlessly connects patients to licensed healthcare professionals anywhere at any time. Patients can schedule an appointment, see the available healthcare professionals, and access their medical records all from one place. The platform also provides online consultations, text and video chat features, and other essential tools that allow patients to receive the care they need without leaving their homes.
KelMed innovative platform has been developed to provide patients with an easy and streamlined healthcare experience. The web and mobile apps are user-friendly and offer a variety of features that make getting healthcare services more straightforward and less time-consuming.
"We understand that getting healthcare services can be challenging for some patients, especially those living in remote areas or those with mobility issues," said Dr. Eunice Asah, CEO of KelMed Telemedicine. "Our goal is to improve accessibility and reduce barriers to healthcare services by providing patients with a convenient and flexible platform that they can use anytime, anywhere."
The KelMed mobile app is available for download on the App Store
apps.apple.com/us/app/kelmed/id1660725143
and Google Play
play.google.com/store/apps/details
. Patients can sign up and start accessing healthcare services right away, with the assurance of receiving high-quality, reliable, and confidential care.
KelMed is a telemedicine solutions provider that aims to improve accessibility, affordability, and quality of healthcare services by leveraging Telehealth technologies. The company offers an array of telemedicine services, including online consultations, virtual primary care, and mental health services. For more information, visit the KelMed Telemedicine website at
www.kelmedclinic.com/
.
Contact
KelMed
Dr. Eunice Asah DNP/FNP-C/CEO
866-699-8915
https://www.kelmedclinic.com/

Contact
Multimedia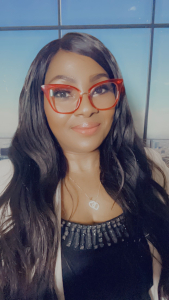 Dr. Eunice Asah DNP, a Certified Family Nurse Practitioner, has introduced a revolutionary telehealth platform designed to bring healthcare services closer to patients. KelMed Virtual Clinic is a digital healthcare platform that aims to connect patients to medical professionals in the United States.