Stager Idol Winner Announced
Kathleen Garvey from Ft. Myers Florida takes All in first ever Stager Idol Competition sponsored by the Real Estate Staging Association.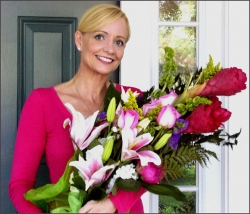 Ft. Myers, FL, June 08, 2008 --(
PR.com
)-- The Real Estate Staging Association (RESA) is very proud to announce Kathleen Garvey of Enhanced Interiors & Home Staging has been selected as the winner of the very first Stager Idol competition for Professional Home Stagers, the property merchandizing arm of the Real Estate Industry. Kathleen Garvey is a professional stager in Fort Myers Florida. Kathleen has many supporters, Joe Hall, Affiliate Chairman of the Cape Coral Realtors Association of Cape Coral, FL, says homeowners and real estate professionals should "Experience the Difference" a home stager can provide when selling a property. With Kathleen Garvey's staging expertise, creativity, and knowledge, rest assured that the property will be showcased as one of SW Florida's finest properties. The extra touches Kathleen adds to a home make a world of difference in selling a home quickly. They are very proud to hear of her "win" and Jeffrey D. Peterman General Manager; Aaron's Corporate Furnishings said, "With great energy and enthusiasm, Kathleen Garvey takes staging to the level of excellence that sets the bar in the industry. In our continuing effort to support Home Staging in SW Florida, Aaron's Corporate Furnishings congratulates Kathleen on the outstanding international win of Stager Idol."
Garvey went through 4 stages of the competition. First there was a public vote to determine the top ten finalists. Those top ten submitted staging projects in a report format and those were judged by the Celebrity Judging Team to move to the Final Five Finalists. The Final Five submitted another project and the round continued to the Top Three contestants. Those contestants participated in a final round of judging consisting of a phone interview with each of the celebrity judges.
Celebrity Judges; Ann Maurice; the House Doctor, Stephanie McWilliams with the HGTV hit show Fun Shui, Margi Kyle of TV's Desperate Designs reviewed the staging projects and award points to each contestant ultimately Garvey pulled ahead in points and was determined the winner.
Garvey will receive, fame and cash and prizes totaling over $12,000.00. Sponsors of the competition include Real Estate Staging Association, Certified Staging Professionals, Dewey Color Systems, Smart Stagers, Brook Furniture Rental, Kirkland's Home, Active Rain, 3 Ddream.net, Feng Shui Cure, Feng Shui Plaza, Village Workroom, Interior Redesign Industry Specialists (IRIS), Inventory Guardian, Stager Talk Magazine, Real Estate Shows, Trade Secrets, Diva in the house Radio.
For more information on Stager Idol or future sponsorship opportunities please contact Shell Brodnax at
shell@realestatestagingassociation.com
. For more information on Kathleen Garvey please call 239-849-6009 or visit
www.Enhancedinteriors.net
###
Contact
Real Estate Staging Association
Shell Brodnax
888-201-8687
www.RealEstateStagingAssociation.com

Contact