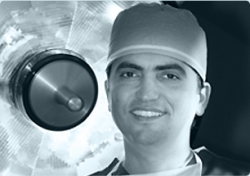 Los Angeles, CA, June 10, 2008 --(
PR.com
)-- Dr. Babak Azizzadeh, a renowned plastic surgeon from The Institute for Rhinoplasty and Nasal Reconstruction and specializing in facial rejuvenation has created the "Aging Arc" to describe aging in visual terms in relation to age in actual years. Dr. Azizzadeh's goal for his patients is to put them in the positive range on the Aging Arc, meaning they appear radiant and the best they can for their age. People in the negative range either appear older than their age indicates or drastically younger due to cosmetic intervention.
While environmental factors can have irreversible outcomes, there are certain elements of aging that are within human control. Dr. Azizzadeh endorses facial rejuvenation techniques that prolong his patients' position in the positive range of the Aging Arc. "Anti-aging and appearing younger is not about a complete overhaul of appearance. It is the minor tweaks that may be unnoticeable to the untrained eye, but create an overall youthful effect on one's appearance. People should not strive to be unnaturally young-looking because ultimately that negatively alters the one way looks, due to excessive surgical procedures," says Dr. Azizzadeh.
Dr. Azizzadeh offers various facial rejuvenation procedures to clients that will extend their youthful glow. Dr. Azizzadeh created the C Lift, which combines Fractional Laser Skin Resurfacing, Blepharoplasty, and Fat Transplantation to enhance the canvas that the patient was born with. Also, fillers such as Juvederm, Restylane, and Botox are viable options to reduce the appearance of fine lines and wrinkles. Fractional Laser Resurfacing provides an alternative to the former methods of lasers and chemical peels. This new non-ablative laser treatment reaches dermal layers of skin without damaging the surface skin. The heat causes collagen production to fill in fine lines and wrinkles. Unlike similar procedures there is no downtime associated with this treatment.
Dr. Babak Azizzadeh is one of the few facial plastic surgeons experienced in
facial paralysis
and nerve reconstruction in the country. He is a member of the American Academy of Facial Plastic & Reconstructive Surgery, California Society of Facial Plastic Surgery, American Medical Association and the American Academy of Head & Neck Surgery. Dr. Azizzadeh is the author of one of the foremost textbooks in plastic surgery entitled Master Techniques in Facial Rejuvenation. He is an Assistant Clinical Professor of Surgery at the David Geffen School of Medicine at UCLA and has appeared on The Oprah Winfrey Show, Entertainment Tonight, The Insider, and Discovery: Plastic Surgery.
###