Trippy Trilogy - Alive Mind's Altered Consciousness Collection
3 Acclaimed Documentaries Coming to DVD.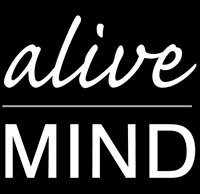 New York, NY, June 24, 2008 --(
PR.com
)-- Alive Mind announces the release of three award-winning films that explore the frontiers of human consciousness and the iconic pioneers who opened the doors of perception. The Altered Consciousness Collection includes the 2008 HOT DOCS Special Jury Prize winner Flicker, Hofmann's Potion featuring LSD pioneers Albert Hofmann and Timothy Leary, and Hippie Masala. From early LSD research and hypnotic "dream machines" to the transformational powers of Eastern spirituality, The Altered Consciousness Collection trilogy explores a sub-culture of enlightenment seekers who influenced a generation.
Altered Consciousness films include:
Hofmann's Potion recounts the early years of LSD, from its discovery to its prohibition. Featuring interviews with key figures involved in the emergence of LSD - from counterculture hero and scientist Timothy Leary, to famed author Aldous Huxley – this psychedelic film deftly explores the controversy surrounding a drug that many thought would ignite a revolution. ($24.98, Educational $229.00)
FLicKeR is about poet, artist, and beatnik Brion Gysin who, in 1961, invented the Dream Machine, a hypnotic light device with the power to induce hallucinations. The Dream Machine enthralled mystics and freethinkers everywhere; William S. Burroughs claimed that it could "storm the citadels of enlightenment." Featuring interviews with some of the counterculture's most eccentric icons- from Iggy Pop to DJ Spooky- FLicKeR is a riveting documentary that explores the life of Brion Gysin and his quest to transform human consciousness. ($26.98, Educational $249.00)
Hippie Masala recalls the 1960s and 1970s when thousands of hippies journeyed East in the search for enlightenment, free drugs or a 'pure' life. Indian peasants assumed that a severe drought in the West was the reason for their migration. India's holy men saw it as a search for spirituality. Most moved back to their home countries after a few months or years, while some stayed for good. Hippie Masala shows aging flower children who, after fleeing Western civilization, found a new home in India. ($26.98, Educational $249.00)
Together, these three films make for almost four hours of captivating viewing. The Altered Consciousness series is now available for direct-to-consumer purchase via the Alive Mind website (
www.alivemindmedia.com
)
About Alive Mind
Alive Mind releases on DVD and digitally specialty documentary programming in the areas of new consciousness, rational spirituality, and cultural transformation. Launched by media pioneer Richard Lorber's new company Lorber HT Digital, Alive Mind seeks out intellectually provocative work from leading filmmakers – media content that delivers the "aha" response of a transformative experience. Alive Mind's initial releases on DVD include classic "goddess" trilogy Women & Spirituality (from the National Film Board of Canada), the BBC's The Atheism Tapes, and Sundance Festival's Grand Jury Prize nominee Protagonist, from Academy Award® winner Jessica Yu. To advance discussion of issues related to their films, Alive Mind hosts blogs of some of today's most stimulating thinkers. Visit us online at www.alivemindmedia.com
###
Hofmann's Potion
SRP: $24.98 (Home Use), $229.00 (Educational, PPR)
Item #: ALV-DV-10
Running Time: 56 minutes 35 seconds
Language: English
Purchase Online: www.alivemindmedia.com
FLicKeR
SRP: $26.98 (Home Use), $249.00 (Educational, PPR)
Item #: ALV-DV-10
Running Time: 75 minutes
Language: English
Purchase Online: www.alivemindmedia.com
Hippie Masala
SRP: $26.98 (Home Use), $249.00 (Educational, PPR)
Item #: ALV-DV-10
Running Time: 93 minutes
Language: English, Swiss, German, Hindi, Kanada
Purchase Online: www.alivemindmedia.com
Contact
Alive Mind
Rita Kompelmakher
212-398-3112
www.alivemindmedia.com

Contact