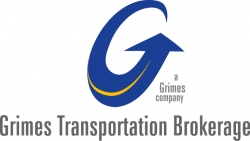 Jacksonville, FL, June 30, 2008 --(
PR.com
)-- Joining a varied team of volunteers, Grimes Transportation Brokerage is assisting in the delivery of much needed medical supplies from Alabama to Ecuador. Donated by the Callahan Eye Foundation Hospital in Birmingham, the equipment will be distributed through the Manta Forward Operating Location upon arrival in Ecuador.
Grimes Transportation Brokerage, a division of Jacksonville based The Grimes Companies, is donating ground transportation and warehouse handling stateside. The equipment is being shipped by sea from Miami. U.S. Air Force Captain Steve Survance, a Chaplain on assignment in Manta, has spearheaded the operation, recognizing the need for drastically improved health care for many of the less fortunate Ecuadorian families.
"This is one of those special opportunities to be of real help to people in dire need," said Michael O'Leary, President of The Grimes Companies. "Our people heard of the plan and, realizing we had the resources to help move the supplies along, jumped in eagerly."
Chaplain Survance quickly saw the discrepancy of available health care: "In the U.S., the poor can go to the emergency room and get treated. In Ecuador, hospitals struggle to even provide hand sanitization for their employees. They do their best with what they are given." Chaplain Survance found that most doctors who serve in public hospitals donate their time.
"Getting equipment to Ecuador is the hardest part of the charity I do," adds Chaplain Survance. "Without the support of each team player, we would not be able to give the Ecuadorian people the much needed equipment."
Grimes' people are also adding a collection of "lonely old stuffed animals" to the shipment, so they can find new, loving homes with the Ecuadorian children. Health care, for those in need, can take many forms.
The Grimes Companies, through its subsidiaries, operates both public and contract warehouses in Florida and Maryland, as well as providing transportation and packaging services to its clients. FileSafe, Inc., another subsidiary, offers document storage services to Northeast Florida businesses.
###