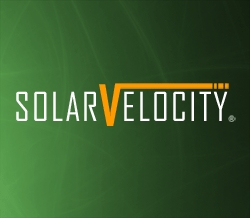 Atlanta, GA, July 10, 2008 --(
PR.com
)-- As high gas prices encourage more consumers to shop online, Solar Velocity has implemented a record number of e-commerce sites for clients to direct that increased traffic to their online stores to shop in the comfort of their homes. One such success is Wi-Ex (www.wi-ex.com), who has build a formidable eCommerce presence online which sells directly to customers, allows customer service to place orders for customers and service their dealer network. Wi-Ex sells a suite of innovative appliances and accessories for extending the range of your cell phone while at home to provide better in building coverage.
Sharon Cuppett, EVP of Marketing for Wi-Ex, said "Our online system developed and maintained by Solar Velocity has given us the ability to expand our reach and sales with a more reasonable amount of investment than building brick and motor stores. We can also respond quicker to the needs of our retailers and distributors by streamlining the order process through one online portal. Our marketing and sales efforts are heavily weighted to online promotion and it has been a great growth engine for our business."
Personalized URLs (PURLs), adver-games, social networking, viral marketing, microsites, opt-in advertising, and other innovative and measurable methods are being employed by Solar Velocity clients to generate e-commerce sales, while promoting and strengthening the company brand.
The current U.S. average for a gallon of gasoline is $4.11, prompting more and more consumers to pick up their mouse, rather than pick up their keys and drive to a local retailer, according to a recent survey conducted by Harris Interactive. One-third of the 2,363 adults surveyed stated that the high price of gasoline was the determining factor for shifting their shopping habits from traditional brick and mortar locations to online e-commerce stores.
Many consumers are aware of the sales tax savings (in most states) and the advantage of easy comparative pricing research on the Internet. But many respondents stated that lower prices also influenced them to shop online.
High on the list of survey respondents were these additional benefits:
o The convenience of shopping from home, any time, day or night (61%)
o Many online retailers offer free shipping promotions (55%)
In 2005, only 5% of those who participated in The Nielsen Company's Homescan Survey said that higher gas prices influenced their decision to shop more on the Internet. That number tripled to 15% in December 2007.
Todd Hale, SVP of Consumer Shopping & Insights, Nielsen Consumer Panel Services said: "Unlike 2005 and 2006, gas prices didn't drop in the fourth quarter of 2007 to enable consumers to do their typical holiday binge buying. That said, our research shows a jump in consumers shopping on the Internet as a way to deal with high gas prices. This should be a wake-up call for manufacturers and retailers alike to step up their 'direct-to-consumer' efforts and utilize the Internet to communicate directly with consumers in 2008, emphasizing value, variety and convenience".
What this means is there is a big opportunity for companies to connect with more and more online consumers and take advantage of the variety of exciting new advertising methods, such as interactive banners, pay per click, targeted keyword landing pages; the opportunities are endless. If companies don't jump on this e-commerce wave now, they will be left treading water while their competitors surf right past them.
About Solar Velocity
Solar Velocity (
www.solarvelocity.com
) is one of the fastest-growing interactive marketing and technology service firms in the Southeast. Founded in Atlanta, GA, Solar Velocity is an award-winning full-service marketing company that blends traditional marketing with new and interactive marketing, such as web design, Internet applications and the latest web 2.0 online advertising. Solar Velocity's innovative services produce measurable marketing campaigns and interactive software for medium and large businesses. Solar Velocity has been pioneering marketing and technology solutions to hundreds of companies since 1999. Clients include Cingular Wireless, AFLAC, Beazer Homes, BellSouth, BP and 99X.com.
###