New Mobile Device Magazines
Smart Media Reviews launches new mobile device magazines.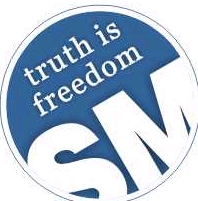 Denver, CO, July 12, 2008 --(
PR.com
)-- Smart Media Reviews launches three new mobile device magazines. The magazines are aimed at mobile device users who would like to inform themselves about the latest technology and trends in the industry. In the beginning the ezines are intended to serve as a press clipping glossary for various tech products and later develop into full blown mobile device information providers.
Founded in 2003, Smart Media is an independent media group. Based on an audience-centric approach, Smart Media provides a broad portfolio of media advertising platforms, including their Commercial Location Network, In-store Network, Poster Frame Network, mobile handset advertising network (through Focus Media Wireless) and Outdoor LED Network. Each of these media platforms covers specific demographics of higher-than-average-income urban consumers at various out-of-home media interaction points, from office lift lobbies to entertainment and social venues, shopping districts, mobile phones and residential complexes.
Behind every success, you'll usually find both art and science. Smart Media Group combines art and science in all of it's ventures.
###
Smart Media Group is starting a grassroots movement and like all start up's need's your support. Therefore pleases visit them online at:
www.mygadgetmag.com
www.ukitreviews.co.uk
Contact
Smart Media Group
Josip Broz
301 674 8843
www.ukitreviews.co.uk

Contact