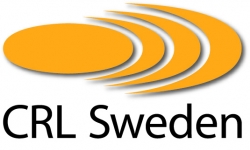 Kalmar, Sweden, July 25, 2008 --(
PR.com
)-- "We are very delighted with this deal. Exensor has become a strong majority owner that brings capital, competence and an international platform to the company. We also see great synergies between the companies. At the same time now CRL will immediately further strengthen and enhance the company's sales department for international sales and marketing" said Björn Karlsson, Managing Director of CRL.
The deal fundamentally means that Exensor AB acquires 51 percent of the shares of Communication Research Labs Sweden AB.
CRL provides wireless equipment manufacturers and system integrators with the world leading Mesh technology, within applications of wireless broadband networks, telemetry, telematics, heavy industry environments and military special applications amongst others.
The Exensor group is a world leader in the development, design, integration and supply of state-of the-art ground sensor systems and user interface / C2 systems for the surveillance of personnel as well as vehicle movements for military and homeland security applications.
The acquisition of CRL should be seen in the light of Exensor´s strategic objective to become the leading tactical sensor and network provider to the defense as well as the homeland security markets. CRL's products, R&D activities and wireless communications capabilities enable Exensor to be more flexible and robust by extending communication range, reliability and flexibility to meet the constant changing and demanding needs within all aspects of new perimeter and security applications. Exensor CEO Christian Gravengaard states, "CRL is another step forward for Exensor in becoming the global leader in proving world class protection and security to the military and homeland security markets. Moreover, its Exensor´s strategy to accelerate CRL as a stand alone business and consolidate its leading position in the world market especially within OEM Mesh software and civilian applications."
Product development is accelerated
CRL has now a strong joint venture as a result of which we have already accelerated our product development. Very soon we will be offering our customers the next generation of advanced leading Mesh Technology. "In addition, we will be able to convert the military cutting-edge technology for civilian applications more efficiently," said Björn Karlsson, the president of CRL.
Several new product releases for Mesh communication will take place shortly after the summer. Amongst these products, we will also present the next version (2.0) of the company's unique and versatile OEM mesh software, C-CORE, with the support of third and fourth generation Mesh Technology with support for multiple radios (MCMR), Multicast, and IPv6. Numerous other innovative Mesh products from CRL will soon be launched in the market during 2008; they would also address the Wireless Sensor Network (WSN) market for high end solutions.
Effect of Synergies
Shareholders' capital will assist CRL to expand its Research and Development team further, and will ensure that we continue to lead the technological world of wireless and mesh communication. It will also create imperative synergies as CRL's customers and partners can get improved services, skills and technologies with Exensor's vast palette of skills and proficiencies. The transaction also indicates increased opportunities for continued global expansion of CRL's current markets in the Nordic region, the Middle East, Asia and the United States.
For further information please contact Björn Karlsson, Managing Director of CRL. Mobile: + 46 (0) 70 - 371 56 15, e-mail:
Facts about CRL
CRL is a global leader in the development of communications platforms and services for Wireless Communications with Mesh Technology combined with expertise in system development customization and integration.
CRL Sweden offers customer optimized communication software platforms for wireless networking with services for custom-made development and integration of networking applications including urban broadband networks, Telematics, Logistics, Mining, Heavy industry environments, and Telemetry amongst the others.
CRL began its journey in 2004 as an incubator of Kalmar Science Park at Kalmar with six employees. It established its offices in Kalmar and Gothenburg. In April 2008, CRL was recognised as one of the four of Sweden's most promising new technology companies in "Metro Tech Challenge", a tough and eminent competition.
CRL is a hi-tech firm dedicated to research and development of products for Wireless Data and Network Communications. The core business is the development of software for Mesh protocols in Telecommunications, Networking and Information Systems.
For more information, log onto
www.crl.se
Facts about Exensor
The Exensor group is a world leader in the development, design, integration and supply of state-of the-art ground sensor systems and user interface / C2 systems for the surveillance of personnel as well as vehicle movements for military and homeland security applications.
The company was established in 1985 and has a long history of supplying perimeter defence systems to the Swedish military.
The group is headquartered in Lund, Sweden, and is now specialized in the sales and marketing of a range of tactical surveillance and identification sensor systems based on groundbreaking data fusion software.
The company's latest and newest technology was introduced in the beginning of 2008 and has already been sold to leading military organizations and other markets around the world. The group has offices in Sweden, France and the United Kingdom and is employing approximately 50 people.
In 2007, Exensor won Dagens Industris Supergasell competition as a result of 8000 percent growth over merely three years.
To find out more, log onto
www.Exensor.com
###