NiteLites Outdoor Lighting of Sarasota to Sponsor Sarasota Slam Fishing Tournament
NiteLites of Sarasota, the Landscape Lighting Professionals, is proud to be a sponsor of the Sarasota Slam Fishing Tournament. The event will be held August 6 – 9 at Marina Jack in Sarasota, Florida 34236.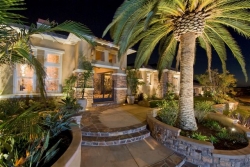 Sarasota, FL, August 06, 2008 --(
PR.com
)-- Premier outdoor lighting company, NiteLites of Sarasota, locally owned and operated by Randy and Becky White, is proud to be a sponsor of the Home Builders Association (HBA) of Sarasota County's Sarasota Slam Fishing Tournament scheduled for August 6 – 9, 2008, at Marina Jack in Sarasota Florida. NiteLites is a sponsor of the Offshore Species category for the event. The Sarasota Slam Tournament is held to raise funds for various children's charitable organizations such as the Camp Florida Fish Tales (www.campflafishtales.com), the Suncoast Foundation for the Handicapped, Inc. (www.suncoastoffshore.org), and the Food Bank of Manatee which is operated by Meals on Wheels (www.mealsonwheelsplus.org). The Home Builders Association (HBA) of Sarasota County (www.buildingsarasota.com) is a professional trade organization comprised of local builders and associated businesses involved in the homebuilding industry. The Whites have been an active member of the Sarasota community, and frequent contributor to local charities.
NiteLites architecture and landscape lighting professionals design and install custom outdoor lighting systems for residential and commercial customers. NiteLites only business is the design, installation, and maintenance of low voltage high quality outdoor lighting systems. The architecture and landscape lighting business is growing very fast and the only way to offer first class service is to maintain that single focus.
NiteLites not only works with their customers, but also works with their professional counterparts - builders, landscape architects, landscapers, in the planning stages of the building or landscaping project. They can provide a checklist of construction tips designed to save money and time in preparation for the installation of a low voltage lighting system.
NiteLites offers a complete array of outdoor lighting products. The NiteLites professional has the training and experience to use the exact fixtures, brightness and techniques to design and install a custom lighting system to illuminate walls, trees, gardens, statues, decks, docks, patios, gazebos, ponds and fountains. In addition, NiteLites lighting systems are safe and use approximately one third less energy than line voltage fixtures.
NiteLites installs only high quality, energy efficient, specification grade low voltage fixtures and transformers which are manufactured to exact specifications. For more information on NiteLites Architectural and Landscape Lighting, or to schedule a free demonstration, call Mr. or Mrs. White at 941-758-9338. You may also visit
www.nitelites.com/outdoor_lights_sarasota
.
NiteLites maintains active memberships not only in the HBA of Sarasota County
(www.buildingsarasota.com), but also in the HBA of Manatee County (www.hbamanatee.org), Manatee Chamber of Commerce (
www.manateechamber.com
), Collier Building Industry Association (www.cbia.net), Lee Building Industry Association (www.bia.net), and the National Association of Home Builders (www.nahb.org).
Due to the growing trend for Americans to purchase outdoor lighting systems, we at NiteLites Franchise Systems, Inc. are expanding our operations in selected regions of the United States. Mr. Carl Frederick, VP of Franchise Sales and Development, stated "Any individual who has thought about owning their own business must consider the product, service, product research, training, and a solid business plan with a healthy return on investment. The NiteLites franchise offer includes all of these." For more information on a NiteLites outdoor lighting home based, home services franchise, please call 1-877-821-4148. Exterior lighting franchises are currently available in many major cities including Las Vegas, Dallas, Fort Worth, Phoenix, San Antonio, Memphis, Boston, New Orleans, Miami, Albuquerque, Salt Lake City, Louisville, Pittsburgh, Milwaukee, Seattle, Hartford, Tucson, Denver, Lexington, and San Jose.
###
Contact
NiteLites Outdoor Lighting Sarasota
Al Bombick
941.745.2101
http://www.nitelites.com/sarasota_lights
866-648-3548

Contact