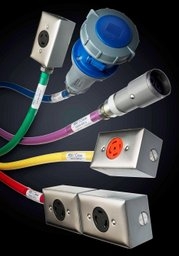 PDU Cables, the leading manufacturer of prefabricated data center power distribution cable assemblies in the United States since 1981, where technology, quality, innovation and creativity are taken to the highest level and customer service has real meaning.
Our 85,000+ square foot corporate headquarters and manufacturing facility is located in Minnetonka, Minnesota where you will find a dedicated staff of manufacturing specialists assembling and testing each and every custom cable we build. With our experienced sales team providing unsurpassed product knowledge and excellent customer service, it's no wonder why over 5,000 data centers have chosen PDU Cables as their supplier of choice for custom prefabricated power cable assemblies.
If your data center is mission critical, uptime depends on the integrity of your electrical system – rely on PDU Cables to provide a complete prefabricated power distribution cable assembly solution to ensure high reliability for your mission critical environment.