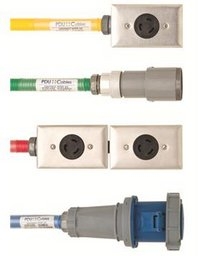 PDU Cables manufacture and distribute power-distribution cable assemblies used by more than 5,000 data centers in North America. Known for its industry-leading innovation, PDU Cables was the first independent cable-assembly company to introduce colored conduit, to acquire UL Listing, and to offer the Power Cable and Equipment Configurator™ for documenting connections and specifying the correct under-floor power cables. Electrical contractors install PDU Cables' factory-fabricated UL-listed cable assemblies to save time and labor, and reduce overall project costs. The company is the exclusive supplier of the Air-Guard Cable Seal product line. Air-Guard is a trademark of Custom Plastic Distributors, Inc.
Status

Private Company
Company History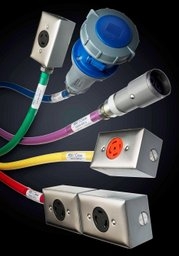 PDU Cables, the leading manufacturer of prefabricated data center power distribution cable assemblies in the United States since 1981, where technology, quality, innovation and creativity are taken to the highest level and customer service has real meaning.

Our 85,000+ square foot corporate headquarters and manufacturing facility is located in Minnetonka, Minnesota where you will find a dedicated staff of manufacturing specialists assembling and testing each and every custom cable we build. With our experienced sales team providing unsurpassed product knowledge and excellent customer service, it's no wonder why over 5,000 data centers have chosen PDU Cables as their supplier of choice for custom prefabricated power cable assemblies.

If your data center is mission critical, uptime depends on the integrity of your electrical system – rely on PDU Cables to provide a complete prefabricated power distribution cable assembly solution to ensure high reliability for your mission critical environment.