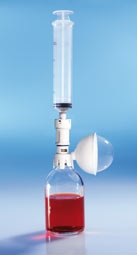 Carmel Pharma is the manufacturer of the PhaSeal® System, today's only clinically proven closed-system drug transfer device (CSTD) for the safe handling of hazardous drugs. Supported by more than 14 years of experience focused solely on the development of PhaSeal, Carmel Pharma offers a level of trust, quality and confidence that is unparalleled in the safe handling industry.

Carmel Pharma's mission is to improve the quality of life of those who prepare, administer and handle waste from hazardous drugs by providing PhaSeal, a unique CSTD with scientifically-proven benefits.
Status

Private Company
Company History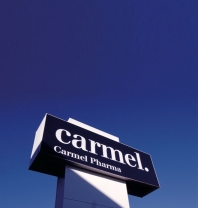 Carmel Pharma was founded in Gothenburg, Sweden in 1994 and has played an active role in the Swedish medical market ever since. In October of 1999, the company expanded its safe handling initiatives to the U.S. market with the formation of Carmel Pharma, Inc., which operates a corporate office and distribution facility out of Columbus, OH. The exclusive U.S. distributor of PhaSeal since 2006, Carmel Pharma has more than 200 shareholders, including Investor Investment Novare Ltd and 3i Nordic. Today, the PhaSeal System is trusted by and implemented in more than 1000 cancer facilities, infusion centers and private practices across 30+ countries, including M.D. Anderson and Texas Children's in Houston, TX; City of Hope in Duarte, CA; Dana Farber Cancer Institute in Boston, MA; and SwedishAmerican Hospital in Rockford, IL, just to name a few.