Globally every year over 10 million mothers and children die, mostly from preventable causes. This number of deaths is greater than the combined deaths from HIV, TB, and malaria. Four million of these deaths occur in the first four weeks of life, the newborn period. Available data shows that nearly three million newborn deaths could be prevented, by providing basic medical equipment and training. The window of time from conception to shortly after birth is one of the most vulnerable times in a woman's life, and simple cost-effective solutions could save the lives of millions of mothers and their babies every year. Infante Sano has designed a program to address these challenges, and bring necessary and essential health care to thousands of mothers and their newborns. Learn more about Latin America newborn health care.

Infante Sano bases its excellence on being an efficient, entrepreneurial organization that appropriately leverages resources. We are not building hospitals, we are equipping them with the tools and resources they need to successfully save the lives of mothers and newborns. We partner with existing hospitals and provide comprehensive training programs and medical equipment to empower local health care workers to improve the quality of the care they provide. Infante Sano prides itself on being a grass-roots organization that is successfully implementing proven strategies in the communities where we work. We hold ourselves to the highest standards in terms of measuring our impact, and we use these results to ensure that we are delivering high quality programs to all mothers and newborns. Our RISE core values (Respect, Improve, Sustain, Empower) guide our programs, which build upon local capacity, promote sustainability, and recognize every person's right to basic health care.
Status

Private Company
Company History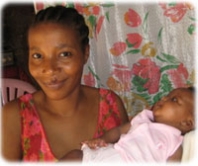 Infante Sano, Spanish for Healthy Infant, is a nonprofit organization affiliated with Boston's Children's Hospital. Infante Sano was founded by a group of medical and business professionals committed to improving maternal and newborn health. Since 2002, the founders of Infante Sano have been providing medical services and training health care professionals in the Dominican Republic. In 2006, Infante Sano was officially established as a 501(c)(3), whose mission is to improve the health and well being of mothers and newborns in Latin America and the Caribbean.