Ironman World Champion Normann Stadler to be Guest Speaker at Triathlon Club of San Diego Monthly Meeting Hosted by Coastal Sports and Wellness Medical Center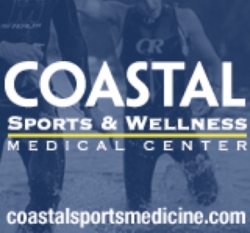 San Diego, CA, September 19, 2008 --(
PR.com
)-- Normann Stadler, the 2004 and 2006 Ironman Triathlon World Champion will be the featured guest speaker at the Triathlon Club of San Diego's September meeting this Tuesday, September 23rd. Normann will be interviewed by Bob Babbitt, publisher of Competitor Magazine, and the event will be hosted at Coastal Sports & Wellness Medical Center.
The event starts at 5 pm with food and beverages, general club announcements at 6pm and Normann and Bob scheduled to start at 6:30 pm. The club meeting is open to non-club members and admission is free of charge.
Triathlon club president Brian Long said, "Last year Normann came and spoke to the club and I think everyone went away with a better appreciation of who Normann really is as an athlete and person. He was very honest, gracious and genuine... We were fortunate to have him sit down with Bob Babbitt and TCSD (Triathlon Club of San Diego) last year and we're blessed to have this opportunity again."
Normann Stadler is sponsored by Dresdner Kleinwort and Deutsche Steinzeug and races with Scott bicycles, Giro helmets and blue seventy wetsuits.
About Coastal Sports & Wellness Medical Center-
Coastal Sports & Wellness Medical Center is an integrated sports medicine center in in San Diego, featuring a comprehensive approach to the care of the active and athletic patient. The Center focuses on a team approach to care with primary care sports medicine physicians, sports chiropractors, physical therapists, personal trainers and massage therapists all in one location. The facility features a sports medicine and primary care clinic, a 5,000 square foot rehab facility and an indoor cycling center and bicycle fit program directed by three-time Olympian John Howard.
Coastal Sports & Wellness Medical Center is located at 4010 Sorrento Valley Blvd, San Diego. To find out more call (858) 678-0300 or visit them at
http://www.coastalsportsmedicine.com
###
Contact
Coastal Sports and Wellness Medical Center
John Martinez
858-678-0300
http://coastalsportsmedicine.com

Contact