Hydraficient Announces Availability of Water Fuel Cell Kit
Hydraficient Water Fuel Cell Kit allows consumers to improve gas mileage and reduce emissions through a simple, cost effective installation.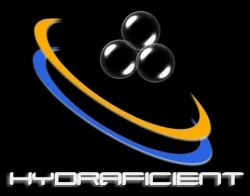 Tualatin, OR, September 23, 2008 --(
PR.com
)-- Hydraficient announced the availability of the Hydraficient Water Fuel Cell Kit, a safe and all-inclusive HHO generator that enables equipped vehicles to improve gas efficiency by more than twenty-five percent and decrease emissions by as much as fifty percent, all without the use of additives or significant electricity requirements. The Hydraficient Water Fuel Cell Kit will be available thru distributors October 1 or now at www.hydraficient.com.
How Does It Work?
The kit is powered by a patent pending electrode technology that uses electricity from the vehicle's alternator to separate water into its molecular form. The simple gases enter the vehicle's combustion chamber via the air intake supply and mix with the fuel source, whether it is gasoline or diesel. The hydrogen and oxygen gasses react with the fuel tank's petroleum allowing it to burn faster and more efficiently, so more of the fuel is used to power the vehicle instead of released as a byproduct, which means less emissions and improved fuel economy. The Hydraficient Water Fuel Cell Kit is compatible with almost every make and year of car, van or SUV and with gasoline or diesel powered engines.
"Consumers are looking for simple and cost-efficient ways to reduce their carbon footprint and spend less on gas," said Mike VanPelt, spokesperson for Hydraficient, LLC. "We realized that making these improvements didn't have to be expensive or complicated and the Hydraficient Water Fuel Cell kit is an easy to implement solution that just about any consumer can install quickly and without having to choose between affordability and positive results."
The Hydraficient Water Fuel Cell Kit only requires the addition of tap water, making it easy to maintain and safe for the engine. Only six to seven amps of electricity are required to run the Water Fuel Cell Kit, minimizing the reliance on the engine for power and decreasing heat emissions. Onboard sensors also maintain optimal water temperature, preventing overheating or freezing.
"I was considering buying a new car, one that would reduce my trips to the gas station and that would produce fewer emissions, but the waiting list for a hybrid was too long," said Lee Gibson. "I didn't want to wait to experience the results of a more fuel efficient car, and after installing the Hydraficient Water Fuel Cell, I was getting all the benefits – less money spent on gas, less pollution – without having to invest in a new car."
About Hydraficient
Hydraficient LLC is changing the world, one car at a time. Using our patent pending technology, we are altering the world's dependence on oil and reducing the harmful impact of vehicle emissions on the environment. To learn more about the benefits of Hydraficient's new kind of hybrid technology, please visit www.hydraficient.com.
###
Contact
Hydraficient
Tad Keppler
503.724.1527
www.hydraficient.com

Contact