Grease Trap Maintenance Product Featured in Restaurant Business Magazine... Bio-Flo Grease Trap Cleaner Awarded Better Business Bureau Seal of Reliability 4th Time
Grease Trap Maintenance Products by Envirolab Honored By Restaurant Business Magazine And The Better Business Bureau. Their Clients Eliminate Grease Trap Cleaning and Drain Odors, Drain Clogs, and Costly Grease Trap Service. Bio-Flo Grease Trap Treatment for Restaurant Grease Traps, Grease Interceptors, Lift Station Maintenance & Septic Tank Treatment. Used to Eliminate Grease Trap Waste in Restaurant Grease Traps.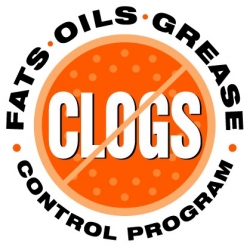 Boulder City, NV, October 05, 2008 --(
PR.com
)-- Restaurant Business Magazine in Its August Edition Recognizes Bio-Flo Grease Trap Cleaners as the Most Economical and Environmentally Friendly Grease Trap Maintenance Products Available.
"Bio-Flo Renews Drain Lines And Restores Grease Traps To Bare
Walls And Surface Condition! No Clogged Drains And Nothing
To Pump Out " - Corinne Strong
Restaurant Business
August Issue
On October 6, 2008 Bio-Flo Was Awarded The Better Business Bureau Reliabilty Seal a Record 4th Year in Succession. Their Track Record Of Quality in Customer Service and Product Excellence Ensure Their Clients Receive the Attention and Results They Deserve.
Bio-Flo By Envirolab Website
###
Contact
ENVIROLAB
Wyatt Magnum
877-224-6356
www.greasetrapbacteria.com/
24 Hour Client Support

Contact