Chabads Got Talent Telethon Show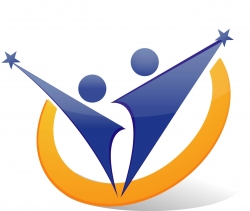 Mineola, NY, October 17, 2008 --(
PR.com
)-- 'Chabads Got Talent' Invites Auditions for Chanukah Telethon
'Chabads Got Talent' is open to all ages and invites the community to audition variety acts, worthy to be presented on the Chanukah Telethon Dec. 14th, 2008.
This 16th Annual Chanukah Telethon, will feature a colorful array of hopeful stars, including singers, dancers, comedians, contortionists, impressionists, jugglers, magicians and ventriloquists, all vying for their chance to strut and perform on stage in the hopes they'll win the viewing audiences' votes.
The Chanukah Telethon hosted by Mickey 'B' & Rabbi Anchelle Perl, will air its "Chabads Got Talent' live finale on Sunday Dec 14th, 2008 (7pm-11pm) broadcast on WLNY TV55 and on live webcast.
Audition deadline is 11/05/08. To be considered for a try-out, please remit a picture, a brief bio, and a DVD/or cassette tape of your talent. Please mail to Chabad's Got Talent c/o NCFJE Chanukah Telethon POB 1579 Mineola NY 11501.
Behind the fun and entertainment of the Chanukah Telethon is a very serious purpose. It's all about helping people during these serious tough economic times. Funds are raised to help those who are falling between the cracks.
The Chanukah Telethon - 'Chabads Got Talent' are projects of NCFJE on Long Island: Chabad of Mineola at 261 Willis Ave Mineola NY. 516.739.3636. email rabbi@rabbiperl.com.
###
Contact
Chabad of Mineola
Rabbi Anchelle Perl
516-739-3636

Contact