Go iLawn Online Software Eliminates On-Site Quoting for Lawn and Landscape Companies
GIS Dynamics has recently launched a new product by the name of Go iLawn. The Go iLawn product is an online software designed to save lawn and landscape companies time and money, and assists them in becoming more green. Go iLawn is changing the way professionals quote by eliminating the need to travel to the home or business. Their product provides users with high resolution aerial photography, measurement tools and property information. The process is simple, fast, and extremely accurate.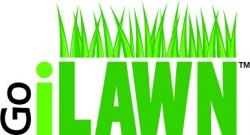 Cincinnati, OH, January 27, 2009 --(
PR.com
)-- A West Chester, Ohio Company has taken an opportunity to help other companies go green in more than one way. GIS Dynamics, a software development firm, has created an online service that enables lawn, landscape, and pavement companies to attain accurate property measurements and building footprints from any internet connected computer. "Use of our online Web application allows our customers the opportunity to go green", said Jack Torbeck, Chief Executive Officer for GIS Dynamics.
The software program enables users to log on and enter the address of the property, producing a high resolution aerial view of the building with the property boundary lines clearly marked. A measurement tool is provided so the lawn area can easily be measured, subtracting out areas such as the house, a pool, driveway or landscaped areas from the total area. Additional views, also known as "directional views", show all sides of the building are also available at the click of the mouse. Aerials photographs, as the name suggests, are taken from airplanes and are considerably more detailed than satellite photos available with other online Internet services.
Each survey takes about a minute and has proven to be more accurate than physical measurements. "Our service eliminates the need for, 'in person, by truck' trips to the property to conduct surveys. In the current economy, anything we can do that saves both time and gas, while at the same time lowering the overall cost of doing business are things that can make or break a company", Torbeck continued.
"What took hours of time and gallons of gas, now takes minutes, and no gas, and on top of everything,is more accurate". - Joe, Paramount Lawn & Landscape
For more information contact Grant Gibson at goilawn@gisdynamics.com or 800.270.6782 ext. 702.
###
Contact
GIS Dynamics
Grant Gibson
800.270.6782 ext. 702
www.goilawn.com

Contact