Global Decompression - Now Offers Service, Repair, Worldwide Delivery of the Axiom DRX 9000, Accu-SPINA and Other Used Spinal Decompression Equipment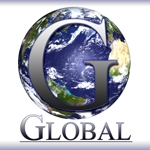 Clearwater, FL, April 13, 2009 --(
PR.com
)-- The staff at Global Decompression are asked the same question multiple times. Why should Chiropractors or Medical Doctors buy from Global Decompression? Why should they buy a Used Axiom DRX 9000 or Used Spinal Decompression machine, instead of buying a new one from the manufacture? What about servicing the Axiom DRX9000 or Spinal Decompression machine? Can Global Decompression do it?
Global's first and simple answer is this: Customers of Global Decompression are typically able to save $40,000 off the price of a new machine. This can easily be applied to more marketing, additional machine, or payroll for an employee for an entire year. When you run a cash based practice, Chiropractors and Medical Doctors want to squeeze every drop out of their Chiropractic & Medical Devices that they can.
Global Decompression is committed to offering their customers the very best Used Axiom DRX 9000 machines at nearly half of what the manufacturer would charge. They guarantee the delivery of their Used Axiom DRX 9000 and other Spinal Decompression machines. They back this guarantee up with technicians that have moved more than 400 Spinal Decompression machines in just the past few years both domestically and internationally.
Global Decompression has the ability to service your Used Axiom DRX 9000, Accu-SPINA, DRS, ABS, LPG Spineforce or similar Spinal Decompression equipment. Generally the majority of problems that occur with Used Spinal Decompression machines are related to normal wear and tear. If a motor goes out, they buy direct from the same manufacturer that the company who made the machine does. Motors, actuators, cushions, panels, or any other type of component can be repaired or replaced to bring the machine up to original specification. Most of their techs may have a degree in electrical engineering. They also work very closely with electronic service repair facilities that can service the components to ensure the very best quality of repair.
Buying a Used Axiom DRX9000, North American Medical Accu-SPINA or other Used Spinal Decompression equipment should be effortless. Global Decompression has always ensured to the absolute best of their ability that they will make your transaction effortless and that you receive only the very best in Used Spinal Decompression equipment.
Global Decompression
info@globaldecompression.com
www.globaldecompression.com
954-333-8342
###
Contact
Global Decompression
Brian Hardy
954-333-8342
www.globaldecompression.com

Contact