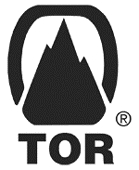 New York, NY, April 16, 2009 --(
PR.com
)-- Beloved author S.J. Day's action-packed Eve of Darkness (A Tor Urban Fantasy Mass Market Original, $6.99; On Sale April 28, 2009) launches the consecutive month releases of the first three books in the new Marked series. Cursed with the Mark of Cain, Evangeline Hollis must survive demons, celestial politics, and the rival attentions of Cain and Abel.
The Marked series is set in Orange County, California and follows the continuing adventures of one woman who must reconcile her former agnosticism with her new position in the eternal battle between good and evil. Lauded as "an impressive protagonist" by Publishers Weekly, Evangeline's Asian-American heritage is rare in the fantasy genre, as is the cultural diversity of both human and supernatural supporting characters. The scope of the Marked world is enhanced by Day's experiences as a Russian linguist/interrogator for the U.S. Army Military Intelligence.
Day will be making several appearances in support of the release, including signings in Orlando, Florida at the RT Booklovers Convention; San Diego, California at Comic-Con; Washington, DC at the "Readers for Life" ProLiteracy Worldwide charity event held by Romance Writers of America; and Huntington, West Virginia at author Lora Leigh's Reader Appreciation Weekend.
Eve of Darkness is immediately followed by the releases of Eve of Destruction (June 09) and Eve of Chaos (July 09).
Series Launch Event:
May 9, 2009
3:00 PM
Mysterious Galaxy Books
7051 Clairemont Mesa Blvd. Suite #302, San Diego, CA 92111
858-268-4747
Publication Data:
Eve of Darkness.
A Tor Mass Market Original
By S.J.Day
ISBN-13: 978-0-7653-6041-0
368 pgs / $6.99
On sale date: April 28, 2009
About the Author:
S.J. Day's resume includes a variety of odd jobs ranging from amusement park employee to Russian linguist/interrogator. She's presently a full-time writer. A native Southern Californian, S.J. thinks there's no place like home, but she loves to travel. Her adventures have taken her to Japan, Holland, Germany, France, Mexico, Jamaica, and all over the United States. She's now hard at work on her next book. To find out more, visit her at www.SJDAY.net
About the Publisher:
Tor Books, an imprint of Tom Doherty Associates, LLC, is a New York-based publisher of hardcover and softcover books, founded in 1980 and committed (although not limited) to SF and fantasy literature. Between an extensive hardcover and trade paperback line, the Orb backlist program, and a stronghold in mass-market paperback, Tor annually publishes what is arguably the largest and most diverse line of science fiction and fantasy ever produced by a single English-language publisher. Books from Tor have won every major award in the SF and fantasy fields and Tor has been named Best Publisher in the Locus Poll, the largest consumer poll in SF, for twenty consecutive years. For more information, visit www.Tor-Forge.com.
###