Hopefull: NC Teacher Publishes Book on Battle with Anorexia
North Carolina teacher and writer publishes book about her battle with anorexia.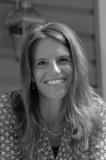 North Wilkesboro, NC, September 13, 2009 --(
PR.com
)-- North Carolina teacher and writer, Kendal Finley Privette has made her debut in the literary world with an autobiographical book of poems entitled, Full.
Mrs. Privette's poems cover the span of her battle with anorexia. She says, "I wanted to help people understand what's going on in the mind of someone suffering this insidious illness." Full provides just that. The sixty-one poems read like a journal and take the reader on the arduous journey of a woman's fight for health and well-being.
Although she wrote the book two years ago, Mrs. Privette didn't publish until August, 2009. "I tried a few contests, and the manuscript wasn't chosen. I believe the timing is right now, though. I needed to be healthy for my story to be out. I can talk about it without fear, and people can see for themselves that victory is possible."
Fullwas published by Lulu, a self-publishing company based in Raleigh, NC. Privette says, "I enjoyed the self-publishing process. I had control over every aspect, and Lulu made it easy." The book is available at Mrs. Privette's
Lulu storefront.
Mrs. Privette resides in northwestern North Carolina with her husband and two sons.
###
Contact
Kendal Finley Privette
Kendal Privette
336-984-1791
http://stores.lulu.com/store.php?fAcctID=4386898

Contact