Lenel and REACT Systems Partner to Provide Comprehensive Security and Emergency Response
Solutions provide advanced capability for security and communication during security events and other emergencies.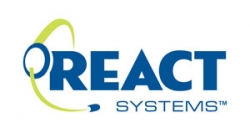 Los Altos, CA, September 19, 2009 --(
PR.com
)-- REACT Systems, Inc.™ has partnered with Lenel Systems International, Inc. to provide advanced solutions for security and mass notification through Lenel's dealer channel. The REACT solution integrates with Lenel's OnGuard security management solution to provide the ability to connect security and critical response into one connected system. Interfacing these solutions together provides the ability to automate communication based on security events, ensuring response is quick and accurate.
REACT Systems provides mass notification and emergency management solutions that enable organizations to communicate and organize response during critical events. REACT provides prioritized communication capability for emergencies and general communication on computer desktops, public displays, cell phones, telephones, e-mail and PA systems.
REACT solutions fill a critical need in organizations to provide effective emergency communication not only to responders, but to other individuals affected by the emergency. REACT has the capability of tailoring messages specifically to the needs and responsibilities of the people receiving the message, ensuring communication that is easily understood under stressful conditions. Automation of REACT alerts through integration with Lenel OnGuard provides the ability to organize instant response to security events without need for any human action to initiate communication.
"We have been working with Lenel for many years to improve the ability of organizations to respond quickly and effectively when emergencies occur. It was a natural next step to provide all of Lenel's dealers the ability to get REACT products directly from Lenel," said Steve Mogul, VP Sales at REACT. "This ensures that they can easily provide these key capabilities to their customers from a single source."
"We are very excited to be partnering with REACT Systems and expanding our integrated product offerings with our industry leading Onguard security platform," says Luis Orbegoso, President of Lenel. "We constantly strive to meet customer's needs and be on the leading edge of technology. By offering REACT's Security and Mass notification system through our established Value Added Reseller network; Lenel can offer the end user a solution that not positions them to instantly communicate to groups regarding at-risk situations, but can do so with the robustness and reliability they have come to expect from Lenel," Orbegoso added.
See REACT at the ASIS tradeshow September 21-23 at the Lenel booth #2239.
About REACT Systems, Inc.
REACT Systems™, Inc. is the innovator and leader in high performance, reliable, global mass notification and critical communication systems that unify critical actions in emergencies and time-sensitive situations. REACT enables health care providers, educational institutions, public safety agencies, facility operators and corporations to dramatically improve effectiveness in critical response by assuring incident readiness and real-time, coordinated response. The REACT system can notify first responders and those at risk anywhere in the world, within seconds, delivering targeted video, audio, voice and text-based information via any mode of communication. It is cost effective, fully scalable and configurable for ease of installation, integration and change management. REACT products are commercially available and can be quickly deployed. For more information, visit www.reactsystemsinc.com
About Lenel
Lenel is a global leader in the development and delivery of scalable, integrated systems for the commercial security market, with 17,000 system installations in more than 90 countries. Lenel is headquartered in Rochester, N.Y., with sales and support coverage in all major world markets. Lenel is part of UTC Fire and Security, which provides fire safety and security solutions to more than one million customers worldwide. Headquartered in Connecticut, UTC Fire & Security is abusiness unit of United Technologies Corp., which provides high technology products and services to the building and aerospace industries worldwide. More information about Lenel and UTC Fire & Security can be found on their Web sites at http://www.lenel.com and http://www.utcfireandsecurity.com.
###
Contact
REACT Systems, Inc.
Jeremy Krinitt
866.982.7662
www.reactsystemsinc.com

Contact