Palm Springs Walk of Stars to Honor Alfred DiMora
Creator of the $2 million Natalia SLS 2 recognized for his entrepreneurial spirit and philanthropic endeavors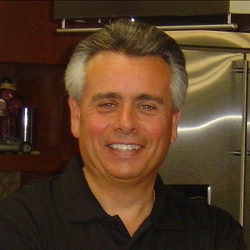 Palm Springs, CA, September 23, 2009 --(
PR.com
)-- The Palm Springs Walk of Stars will add a new star to its impressive collection of celebrity and dignitary stars that already grace the famous sidewalks of Palm Springs, in honor of Alfred DiMora, founder of DiMora Motorcar.
In a unique, star-studded ceremony that will take place on November 15, DiMora will be recognized for his outstanding contributions to the automotive field and high-tech industry, as well as his humanitarian efforts, both locally and internationally. His efforts have been geared toward the fight against breast cancer and serious diseases such as Alzheimer's, Parkinson's, and Huntington's, and also to support injured Marines. DiMora's contributions range from fundraising to creating unique ways of using digital media and the new online social networks to increase awareness of these organizations. His artistic and creative input for these philanthropic efforts not only help an organization with fundraising, but also result in enhancing a brand.
As co-founder and CEO of Starbridge Systems, Inc. in the late 1990's, DiMora built the world's smallest, fastest supercomputer, nicknamed HAL (for hyper algorithmic logic), using field programmable gate arrays (FPGAs). Customers included NASA, the US Air Force, and the National Cancer Institute.
His passion for automobiles led him to award-winning design and manufacturing of luxury cars, such as the Clenet, Sceptre and currently the Natalia SLS 2. The classic designs and lines of these motorcars reflect an artistic passion for beauty. DiMora is introducing green, ground-breaking technologies that will change the way automobiles are manufactured. Both the Clenet and Sceptre have been enjoyed by many celebrities and dignitaries, including Sylvester Stallone, Julio Iglesias, Wayne Newton, Aaron & Candy Spelling, Ken Norton, Rod Stewart, and Farrah Fawcett.
To showcase DiMora's unique contributions to the automotive industry, many of his cars will be on display for the star ceremony. Other participants in the festivities will be arriving in their own Clenets, or other classic and exotic automobiles.
One of the celebrities speaking on DiMora's behalf will be Academy Award-winning actor Ernest Borgnine, of "Marty," "The Wild Bunch," and "McHale's Navy." Borgnine states, "I am delighted that my good friend Al DiMora is receiving this well-deserved honor, and I love what he's done with the design of the new Natalia."
Bo Hopkins of "American Graffiti" and "Dynasty" fame says, "Al is one of the most interesting people I have ever met. I can listen to him for hours and never be bored. It will be a pleasure to tell the public the inside story on what makes him tick." Hopkins will be bringing a maroon 1950 Merc as was featured in his famous movie and it will also be on display.
Larry Wilcox, co-star of the long running 1980s TV Series "CHiPs" and award-winning producer of "Lassie" and "CHiPs" describes DiMora as "...artistic, elegant, perfectionist... and philanthropist...the kind of person in life that sincerely deserves a Star! Al has been a good friend for many years."
Steve Rossi, of the comedy team Allen & Rossi, says, "Al is a dear friend of mine and one of the greatest creators and designers of classic automobiles in the world." He adds, "But what do I know about cars? In this economy I'm riding my old bicycle!" he jokes.
In a joint ceremony with DiMora, Dennis Lambert also will be receiving a star presented by Bette King of Bette King Productions. Lambert is the award-winning singer, songwriter, and producer of hundreds of popular songs, including "Ain't No Woman Like The One I Got," "Baby Come Back," "Pink Cadillac," "One Tin Soldier," "We Built this City," and "Rhinestone Cowboy." On November 14th, Bette King Productions will present Dennis in a star-studded concert called "Dennis Lambert--The Man Behind the Music," at the Agua Caliente Casino Resort Spa in Rancho Mirage, California. Many of the artists who took his songs to the top of the charts will perform, including Natalie Cole, Mickey Thomas of "Starship," Connie Stevens, and the groups Commodores, Player, and Tavares. Many of them will attend the exciting star ceremony as well. All proceeds from the concert will be donated to DesertArc, the local non-profit foundation that helps developmentally-disabled people throughout the Coachella Valley. Alfred DiMora is honorary chair of the concert event.
The star ceremony will take place directly in front of the historical Palm Canyon Theatre, 538 N. Palm Canyon Drive. The ceremony will begin at 11:30 am on Sunday, November 15, 2009. This event is free and open to the general public.
Call 1-800-585-3737 or visit www.dennislambertmusic.com for concert ticket information. For special or VIP packages, and other events that weekend, please contact Bette King Productions at 760-322-1411. To lock in a special package deal (lunch gala, Dennis Lambert's concert, and special hotel rate) call Bette before October 10, 2009. After October 10, rates will no longer apply. For the best deal, book now. To learn more about Alfred DiMora, the Clenet, and the Natalia SLS 2, please visit www.dimoramotorcar.com.
###
Contact
Cutler Productions
Dave Cutler
801-476-0118
www.dimoramotorcar.com

Contact