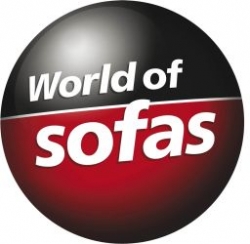 Thurrock, United Kingdom, October 12, 2009 --(
PR.com
)--
World of sofas
has begun its Grand Opening Sale promotional campaign, offering quality, stylish furniture at prices that people really can afford, particularly in light of payment options with up to four years interest-free credit. In the current economic market, this promotion enables customers to enjoy their new sofa now with delivery guaranteed before Christmas without having to worry about spiralling interest payments.
In the midst of falling sales and a void in the market where other traders have left the business, World of sofas has recognised the opportunity and stepped into the market. Eight stores have already opened in Scotland, one in Cardiff and one in Thurrock, creating over 50 new jobs within the communities. Television and radio advertising has begun in these regions and will be expanded across the country in the next few weeks. CEO, Paul Briant said that "Now the TV and radio campaign is underway we are very pleased to be seeing the results we hoped for and our stores are showing a brisk turn of trade, bucking the economic downturn."
World of sofas offer a huge range of sofas, with hundreds of colours to choose from and styles ranging from Traditional, through Contemporary to Designer models, with prices to suit all budgets. All the furniture products are stringently tested to ensure high quality and safety standards. Offering a mix of leather and fabric sofas, the emphasis is very much on quality and price without compromise.
The management team behind the new venture consist of Paul Briant, Steve Dowdall, Peter Ling, Craig Hart and Brian Neilly, who between them have over 100 years of sofa retailing experience.
About World of sofas:
World of sofas is a new venture of Paul Briant, Steve Dowdall, Peter Ling, Craig Hart and Brian Neilly. They spotted a gap in the market where other players have exited. They bring huge range sofas to suit everyone's budget and an offer of interest-free finance with up to four years to pay.
Related Website:
www.worldofsofas.com
###