China Visa Processor to Use SEO Services to Promote Website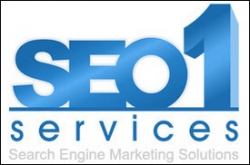 Dallas, TX, November 20, 2009 --(
PR.com
)-- Oasis
China Visa
, a company specializing in the processing of visas for travel to China, announces that it has hired a Dallas-based
SEO Services
agency to promote its website. Oasis China Visa Services is registered with the Chinese Embassy and is authorized to provide these services to American citizens and non-American residents applying for a tourist travel visa, business visa, work visa, or study visa. Oasis Chinese Visa is also recommended by the Chinese Embassy in Washington, DC.
"We are really excited to be working with SEO 1 Services," says Eric Tian of Oasis China Visa. "We offer a really great service that really takes the hassle and uncertainty out of applying for a Chinese Visa, and our partnership with SEO 1 Services will ensure that residents of all 50 United States will be able to take advantage of this service as they plan their trips to China. There really are a lot of misconceptions about travel to and in China, and these misconceptions cause people to give up hope of ever going there. That's why we felt it was so necessary to increase our visibility so that we can spread the message that obtaining a China visa doesn't have to be difficult or time-consuming. We're really glad that SEO 1 Services can help us get the word out."
SEO 1 Services specializes in
organic SEO
(natural search engine optimization) strategies, which is exactly what Oasis Chinese Visa was looking for to increase their visibility among business and pleasure travelers preparing for travel to China.
While many online businesses choose to use Pay-Per-Click (PPC) advertising, SEO is a long-term strategy focused on creating global visibility to potential customers. The SEO strategy is in line with the firm's approach.
About Oasis China Visa:
Oasis China Visa is a Maryland based processing service dedicated to facilitating and delivering China travel visas in the promptest turnaround time.
http://www.oasischinavisa.com
About SEO 1 Services:
SEO 1 Services is a search engine marketing company specializing in online visibility solutions by increasing its clients' ranking and positioning in popular search engines. Leveraging over three decades of combined internet marketing know-how, SEO 1 Services' integrated approach creates highly targeted optimization campaigns that deliver online visibility, web traffic and internet business objectives. SEO 1 Services' certified consultants drive the innovation, the proprietary technology and optimization methodologies that have delivered our clients' success.
http://www.seo1services.com
###
Contact
SEO 1 Services
Rodney Brook
888-751-1114
http://www.seo1services.com

Contact