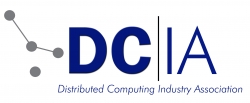 Washingtion, DC, February 05, 2010 --(
PR.com
)-- The Distributed Computing Industry Association (www.DCIA.info), a trade organization with more than one-hundred Member companies, including peer-to-peer, cloud computing, and social networking software developers and distributors (P2Ps), Internet service providers (ISPs), content rights holders (CRHs), and service-and-support companies, today announced the agenda and principal speakers for its upcoming P2P & CLOUD MARKET CONFERENCE.
This first-ever special event is scheduled for Tuesday March 9th at the Cornell Club of New York and is being held in conjunction with the Media Summit New York (MSNY).
The P2P & CLOUD MARKET CONFERENCE will explore marketing strategies, business models, case studies, and future opportunities related to peer-to-peer (P2P) and cloud based commercial offerings.
"We are very pleased to announce that our keynotes will include John Waclawsky, Member Services, DCIA; Rick Kurnit, Partner, Frankfurt Kurnit Klein & Selz; Mike Saxon, SVP, Technology, Media and Telecom, Harris Interactive; Nicholas Butterworth, CEO, HD Cloud; Zeeshan Zaidi, COO, LimeWire; Kumar Subramanian, CEO, MediaMelon; Michael Papish, CEO, MediaUnbound; Nicholas Longano, CEO, MusicMogul; Robert Levitan, CEO, Pando Networks; and Gary Greenstein, Partner, Wilson Sonsini Goodrich & Rosati," said DCIA CEO Marty Lafferty in making the announcement.
The day-long Tuesday March 9, 2010 conference features keynotes and panels of industry leaders from the forefront of innovation. There will be a continental breakfast, conference luncheon, and VIP networking cocktail reception.
P2P & Cloud Market Strategies will address questions such as how are the market strategies different for using P2P or cloud computing to distribute consumer entertainment and corporate enterprise data? What characteristics are required for software companies to succeed in key market segments? Should software companies concurrently pursue multiple strategies? How do live P2P streaming and wide-area cloud deployments impact major market segments? What unique market attributes can yield new opportunities for monetization?
Panelists will include Simon Applebaum, Host & Producer, Tomorrow Will be Televised; Ian Donahue, President, RedThorne Media; Jason Henderson, Games Product Manager, Verizon Communications; Mark Mackenzie, VP, Digital Media Ventures, Alliance Bernstein; Rajan Samtani, forrmer Sr. Director of Business Development, Digimarc; and Mike Tedesco, VP, Product Development and Technology, World Wrestling Entertainment.
P2P & Cloud Business Models will zero in on such issues as has as any alternative business model - paid-download, subscription, or advertising-supported - yet proven to be the most promising in the consumer sector? Have any more innovative approaches been attempted? What are the most advanced approaches for P2P content protection? What wholesale content and enterprise business models are coming into play? How can users, both at the consumer and corporate levels, navigate among P2P and cloud service offerings?
Panelists Will include Mick Bass, VP, Alliance Management, Ascent Media; Vincent Hsieh, CEO, Aleric; Steve Lerner, Practice Director, CDNs & Management, RampRate; Dan Schnapp, Partner, Hughes Hubbard & Reed; and Greg Stephens, Director/VP, Songwriters Association of Canada (SAC).
P2P & Cloud Case Studies will ask what techniques have proven best so far in terms of monetizing the enormous traffic that P2P generates? What successes in cloud computing have been achieved in the wholesale entertainment and enterprise categories? What has been the relative worth of the different formats and interactivity that this channel supports? What case studies from related businesses can be applied to P2P and cloud computing and how?
Panelists will include Melike Amjarv, Independent Producer; Tom Chernaik, Principal, DigComm; Norman Henderson, VP of Business Development, Asankya; Steve Mannel, Media & Communications Industry Director, Salesforce.com; and Chuck Stormon, VP, Strategic Accounts & Alliances, PacketExchange.
P2P & Cloud Future Opportunities question what can the industry do to ensure that the benefits of P4P and similar mechanisms are applied to the distribution of copyrighted works? How can participants at various levels of this channel gain support of rights holders? Which identification techniques (e.g., watermarking and/or fingerprinting) should be used to protect content and enhance the ecosystem? What new solutions will impact P2P and cloud computing software developers and distributors to the greatest degree?
Panelists will include Scott Campbell, CEO, Virtually Atomic; Lawrence Low, VP of Product Management & Strategy, BayTSP; Rich Moreno, Principal, Sivoo; Graham Oakes, Chairman, Digital Watermarking Alliance (DWA); Neerav Shah, VP of Business Development, Verimatrix; and David Ulmer, Senior Director, Multimedia, Motorola.
P2P & CLOUD MARKET CONFERENCE early registration rates, which offer substantial savings, end March 2nd. For more information, please visit www.dcia.info/activities.
Registration can be done online here or by calling 410-476-7965. For sponsor packages and speaker information, please contact Karen Kaplowitz, DCIA Member Services, at 888-890-4240.
About the DCIA
The Distributed Computing Industry Association (DCIA) is a non-profit trade organization focused on commercial development of peer-to-peer (P2P), cloud computing, file-sharing, and related distributed computing technologies.
DCIA Membership is organized into three Groups: Content, Operations, and Platform. The DCIA conducts working groups and special projects, such as the P2P-for Games Working Group (PFGWG), P3P Working Group, (P3PWG), P4P Working Group (P4PWG), Inadvertent Sharing Protection Working Group (ISPG), P2P Digital Watermark Working Group (PDWG), Consumer Disclosures Working Group (CDWG), P2P PATROL, and the P2P Revenue Engine (P2PRE). It also publishes the weekly online newsletter DCINFO.
###