Touchstone CPM and Greensleeves LLC Join Forces
Touchstone CPM and Greensleeves LLC Join Forces to provide Green options that can save 35%-50% on energy. This breakthrough technology for building energy efficient buildings that are cost competitive with conventional construction.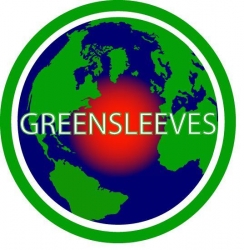 Findlay, OH, March 11, 2010 --(
PR.com
)-- Spend 35%-50% Less on Energy without Increasing Construction Cost
W. Michael Linn, President and CEO of Greensleeves and Clyde Rauch, President and CEO of Touchstone CPM, announced today they have decided to work together to provide breakthrough technology for building energy efficient buildings that are cost competitive with conventional construction.
"The "Green" dilemma has been that constructing energy efficient buildings have, in the past, required higher up-front costs. The investment required usually pays back over time, but tight budgets often outweigh future savings. It is now possible to dramatically reduce future energy bills without increasing construction cost" said Linn. "This can be done with an integrated energy harvesting, storage and distribution system built as part of the building itself and implemented with strong project management. That's why we came to Touchstone. Their history of quality on-time, on-budget construction makes them an ideal construction project manager for a building that contains a complete energy system."
Buildings consume 40% of the energy in today's world, but they are much less efficient than they need to be. Touchstone and Greensleeves are serious about conservation and reducing carbon footprint by reducing the cost of constructing energy efficient buildings. "We are pleased to be working with Greensleeves to help building owners not only have projects that are on-time and on-budget but to actually reduce their energy load in the future", said Clyde Rauch of Touchstone. To do this, the U.S. has to construct buildings as a complete system and not as components or in stages."
About Touchstone CPM
www.touchstonecpm.com
Touchstone CPM is a professional Construction Planning and Management firm specializing in education and healthcare projects. The company manages various disciplines of construction management through an exclusive contractual relationship with the owner. Touchstone provides project management, cost management and project/contract administration for each phase of a construction program: pre-design, design, bid and award, construction and post construction. They offer a wide variety of construction services to meet virtually every client need. Whether building a new building, an addition to an existing building or renovating an existing building, Touchstone has the project team to exceed your goals.
About Greensleeves LLC
www.greensleevesllc.com
Greensleeves is an energy system integrator that has assembled a unique combination of technologies and proven professionals that can deliver a 35-50% reduction in energy use for the life of a building - without increasing construction costs. This solution is more comfortable, attractive, and healthier than the heating and cooling systems currently used in the U.S.…it is also less expensive to own and operate.
###
Contact
Greensleeves LLC
Sharon Keeran
419-420-1515
www.greensleevesllc.com

Contact