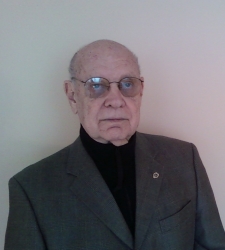 Raleigh, NC, March 24, 2010 --(
PR.com
)-- Gonzalo Fernández, the author, will start the book readings with the following excerpts from his book, placing him and his family at the time they began their exile life and narrating what happened to them after a few years.
"The night before our departure from Cuba in 1966 we stayed at my mother-in-law's home. My wife and I spent the night in the guest room on the second floor, with a door opening unto a terrace on the front side of the house. I did not sleep. There were far fewer cars, but the wild driving habits remained. Cars were speeding and would screech to a halt at the stop sign a few yards down the street. It was the same room where we stayed when the Batista police was looking for me in 1956. I thought about that horrible night. My mind flashed back and forth. Vivid images came to my mind; Castro's mobs (turbas) attacking peaceful demonstrators during Catholic and veiled opposition rallies, with baseball bats and wood sticks, wrapped in newspapers, with the police looking the other way. I could not help but compare these mobs with the Machado's "porristas" I saw from my home's window at age six. I reflected on the futility of Cuba's quest for democracy. It was agonizing; all our expectations vanishing with Castro's imposed secret police state.
The next morning, my wife and I walked toward the Iberia jet at the Havana airport, with tears running down our cheeks and our hands holding our children's hands.
There are not words to describe the deep sorrow of walking some 30 yards of an airport tarmac, up the aircraft steel stairs, and into the plane carrying you and your family into exile.
Time went by…
In May of 1974, I was promoted and came to Raleigh, North Carolina, as Vice President and Controller of the telecom and radio business divisions, until taking early retirement in 1987. My wife, Teresa worked for two electronic manufacturing companies as a Manager of Accounting. The children, Gonzalo Jr. and the twins, María and Cristina, took advantage of the educational opportunities available to them. All of them went to North Carolina State University, while living at home. Gonzalo Jr. earned a Bachelor Degree in Nuclear Engineering, graduating first in his class. María received a Bachelor Degree in Mechanical Engineering and Cristina received a Bachelor Degree, Cum Laude, in Political Sciences. Gonzalo Jr. went to the Bowman Gray School of Medicine at Wake Forest University, graduating first in his class. He did his residency and fellowship in radiology at the Duke Medical Center. Maria earned an MBA from the Kenan-Flagler Business School at University of North Carolina at Chapel Hill. Cristina attained a J.D. from University of Georgia, at Athens. Gonzalo Jr. is Chairman and Medical Director of a twenty member group specializing in radiology in Atlanta. Maria, in Atlanta, and Cristina, in Durham, are both Vice Presidents at their respective companies.
Looking back to our departure from Cuba, we can only say, no regrets!"
###