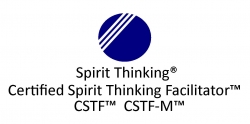 Addison, TX, April 05, 2010 --(
PR.com
)-- Spirituality expert and accomplished progressive Christian writer of the Progressive Christian Book of the Year Crossing Twice has had an incredible pace of interviews in the past three weeks. "We are keeping Dr. Manley very busy," says Rick Setter of Advocate USA Publishing. "We have had interest from ABC Radio, Good Morning Texas and several talk radio shows. It goes to show you can't have such an exciting book and not have attention."
For Crossing Twice, attention first came when it was named Christian Book of the Year by the Christian Self Help Network. "We have modified that award to the Progressive Christian Book of the Award out of respect for the ECPA's Christian Book of the Year Award, which is not related to our efforts," says Rick Setter. "However, the CSHN award was very important to us. So was winning the Book of the Month from Pacific Book Review in November."
Dr. Manley's newest offering is his spirituality training program available through the Certified Spirit Thinking Facilitator Academy. The CSTF Academy trains helping professionals to deliver the Spirit Thinking methodology to clients. Spirit Thinking: Your 30 Day Guide and Workbook has also won top awards and has attracted hundreds of readers. Some of these readers are requesting therapists who are familiar with the Spirit Thinking spirituality expert program. "We opened the CSTF Academy to reach the demands of the users. It has ended up becoming a complete online spirituality training and coaching program." The CSTF is already winning interests from Scientology and clergy from progressive Christian experts and forward Christian thinkers from the Unity and United Church of Christ clergy.
Reece Manley, spirituality expert and progressive Christian writer has also received the title "America's Leading Online Pastoral Counselor" from an exit survey by Texas Research and Investment. "I am very excited about the attention my progressive Christian books and the spirituality expert training at the CSTF, but not for myself, but for the readers and users of the program."
Reece Manley's progressive Christian books are available at any online or retail book seller. However, autographed and inscribed copies are only available at book signings or at the spirituality expert's website Spirit Thinking at www.spiritthinking.net.
###