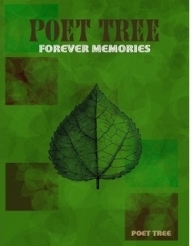 Hudson, FL, May 03, 2010 --(
PR.com
)-- English author Poet Tree has broke new ground with a breath taking way of expressing his poetry using time stamps and publishing it on Lulu.com, the online marketplace for digital content.
Poet Tree wanted to stand out from the crowd and took the time to record the dates and times when he started and completed each poem creating a masterpiece of over 100 poems, writing his first volume, a 179-page poetry book "Forrever Memories."
Lam Arche Michael, comments: "I'm sure you will finally get to feast on what you've been yearning for so long my friend. You know if I could I'd buy 1000 copies." Poet Tree is the kind of author that captivates one's soul. Lam calls the book "Intense!"
Penny Brianas, comments: "A lifetime of emotions put into a job well done," "The words of a kind-hearted man who took the events of a personal tragedy and created a positive work of art." Penny adds "Play-like music flowing like an orchestra."
Poet Tree says: "Only a few years ago I would have struggled to find both the time and the publisher to enable me to create this book. Thanks to patient transcribing and Lulu I am now proud to be a published author."
You may purchase either a download (US 8.75) or 8x11 print (US 14.99) copy of this book by visiting his website or through Lulu.com. The poems describe his challenging experiences with sexuality and how believing in God can help heal the pain of past traumas like child abuse.
Lulu.com is the premier marketplace for digital content on the Internet, with over 300,000 recently published titles, and more than 4,000 new titles added each week, created by people in 80 different countries. Lulu is changing the world of publishing by enabling the creators of books, video, periodicals, multimedia and other content to publish their work themselves with complete editorial and copyright control. With Lulu offices in the US, Canada the UK and Europe, Lulu customers can reach the globe.
Poet Tree is 37 years old and writes in Hudson, Florida. He lives near Tampa with his fiancée, Jack Russell Terrier, several cats and a bird. His book can be found on his website
http://forrestfyr.com
or
http://www.lulu.com/product/paperback/poet-tree-volume-one---forrever-memories/6543718
.
###