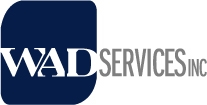 New York, NY, May 06, 2010 --(
PR.com
)-- Hard Money NYC (
www.hardmoneynyc.com
), a private money lender specializing in commercial real estate financing, announced that it has closed a 180k short term loan on an 8 Family Building in Brooklyn, New York.
The borrower had fallen behind on his property taxes and there was a pending tax sale on the property. In addition, there were three units that needed a complete rehab, and there were some open violations on the building that needed to be satisfied and cured.
Hard Money NYC provided a first mortgage of 180k, 75k to go towards the rehab of the three units and deferred maintenance on the building, and the remaining money towards back taxes and violations that had mounted.
Robert Coppinger, Founder and Principal at Hard Money NYC commented: "I was glad that we were able to close this deal for the borrower. He is a hard working man that was turned down by commercial banks because of the three vacant units and the violations on the property. We are real estate professionals who lend money. We can look at a building, look past it's current state, and make a decision that this loan makes sense from a business standpoint. Unfortunately, commercial banks do not look at loans in this way."
Hard Money NYC is owned by W.A.D. Associates, Inc. They maintain offices in Bronx New York, Hartsdale New York, and Stamford Connecticut.
For more information on Hard Money NYC, please visit us at www.hardmoneynyc.com, or at www.wadservices.com.
###