Hard Money NYC Closes a 120k Bridge Loan on a Commercial Property in Bronx Ny
Hard Money NYC, a local private lender, closed a 120k mortgage on a commercial building in Bronx New York.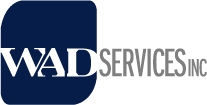 New York, NY, May 20, 2010 --(
PR.com
)-- Hard Money NYC (www.hardmoneynyc.com), a private money lender specializing in commercial real estate financing, announced that it has closed a 120K short term loan on an Commercial Building in Bronx, New York.
The borrower, a local businessman who has been in business for over 25 years was unable to secure the cash that he needed to keep his business running from traditional lenders. Even using his building as collateral, his primary bank, and many other banks, all declined making a loan to him.
Hard Money NYC provided a first mortgage of 120K which was used as a capital injection into his business so that he could start to rebuild his business of 25 years after a few down years due to the economy.
Paul Butler of Hard Money NYC commented: "It really goes to show that the storm is far from over. Here, we have a businessman who has an established business of 25 years, and a valuable asset that he has owned just as long, and he was unable to satisfy traditional banks requirements to qualify for a business loan. We simply leveraged the equity that he has built in the building over the years to give him some room to rebuild the company."
Hard Money NYC maintains offices in Bronx New York, Hartsdale New York, and Stamford Connecticut.
For more information on Hard Money NYC, please visit them at www.hardmoneynyc.com, or at www.wadservices.com
###
Contact
Hard Money NYC
Robert Coppinger
347-281-4577
www.hardmoneynyc.com

Contact