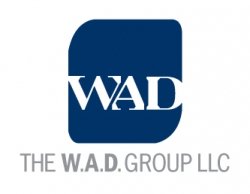 New York, NY, July 27, 2010 --(
PR.com
)-- MoneyNYC, a private money lender specializing in alternative financing, announced that it has launched
restaurantfinancenyc.com
.
MoneyNYC, owned by The W.A.D. Group, LLC, focuses their latest effort on the food and beverage industry, catering to restaurants and bars in the NY, NJ, and CT areas, who are in need of alternative cash.
Restaurantfinancenyc.com leverages a restaurant or bars anticipated sales or current receivables to advance money ranging from as little as $5,000 to hundreds of thousands of dollars. These advances usually are booked in about a week, and offer proprietors an alternative to cash when credit is an issue and / or banks have turned them down. Their competitive advantage against other firms is their quick application, available at www.restaurantfinancenyc.com, and overall turnaround time.
Gary Lockwood, Director of RestaurantFinanceNYC.com said "In any economy it is extremely difficult for restaurants and bars to secure the capital that they need to run their business. It is even more difficult in our current economy. Whether the money is for working capital, expansion, general cash flow, or a defined purpose, our cash advance product works uniquely with each business offering customized payoff schedules for each client."
MoneyNYC maintains offices in Bronx New York, Hartsdale New York, and Stamford Connecticut.
For more information on restaurantfinancenyc, please visit them at www.restaurantfinancenyc.com, or at www.moneynyc.com
###