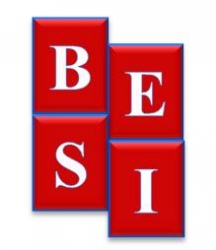 Gainesville, FL, October 05, 2010 --(
PR.com
)-- The Building Envelope Science Institute (BESI) is committed to helping those who have been devastated by Defective "Chinese" Drywall. Although not all Chinese drywall is considered defective or corrosive, testing is critical in determining if the structure contains it or not.
The latest technological advancement in diagnosing defective drywall is X-ray Fluorescence (XRF) by handheld analyzers. The analysis can be conducted in the field and provides immediate results. XRF involves bombarding a drywall sample through a screening process with X-Rays and measuring the effects. Each element such as strontium produces a different energy under this condition and the results are used to identify the various compounds in a sample. XRF in most cases can distinguish between the Chinese drywall and non-Chinese drywall.
The institute and its members have been monitoring the results of XRF and keeping track of some of the anomalies. This has lead to the first certification course which increases the user's accuracy and expertise when using XRF for screening defective or corrosive drywall. There have been several critical comments on XRF, by some who have little or no understanding of the technology, as the result of individuals without formal training, picking up an XRF analyzer and trying to use it for inspection of drywall (gypsum products). Scott "Spiderman" Mulholland, President of BESI, says that "Strontium" as a marker in Chinese drywall is for the most part accurate, but not always accurate for corrosive drywall (as also outlined in the recent CPSC new release on the issue with XRF)." This is one reason why it is essential for those using this technology for inspection, corrosion studies or even clearance testing to be educated or certified on its uses and limitations. "However, it is still the most reliable tool in the field for non-destructive analysis of drywall," says Mulholland, "and without it, we'll start punching holes and hope you guess right."
The best practice is for the XRF analyzer to be used in combination with other testing protocols and backed up with destructive testing or further laboratory analysis. Jack Frost, Drywall Science LLC, is the instructor for XRF training for the institute and agrees that XRF is not 100% accurate for overall drywall testing but that it is an accurate indicator on where to perform further analysis. "Without having extensive experience or training on the instrument, you will make a lot of mistakes and get inaccurate readings," says Mr. Frost, who has conducted over 25,000 scans with the XRF analyzer.
The institute is always searching for new technology and methods to equip professionals in the construction industry to perform their work with accuracy and confidence; and recognized the need to provide professional training for those who will use this technology in the inspection industry. The institute wants to increase the effective use of XRF for drywall inspection, remediation and clearance testing. Mr. Frost and many other experts behind the scenes have spent thousands of hours testing and perfecting the art of XRF analyzers in the field. "It's exciting to see all the things they are working on," says Mulholland.
Just one year after presenting the first remediation protocol for Defective Drywall, the institute is presenting the X-Ray Fluorescence (XRF) Analyzer Certification (XRF-GP). This certification program provides valuable information and techniques for the use of XRF as it pertains to Gypsum products. Training will be held on October 26, 2010 at the Hilton Fort Lauderdale Marina located at 1881 SE 17th Street Causeway in Ft. Lauderdale, Florida. For details visit the Institute's website.
About BESI: The mission of Building Envelope Science Institute, Inc. (BESI) is to provide the highest quality of training, certification programs; resources as well as overall knowledge in successfully constructing, maintaining, and restoring building envelope construction; investigation and analysis of all new products and materials which will further develop and enhance the building envelope construction; and continuing the development and formal accreditation/certification for construction industry practitioners. Visit the institute's "Nationwide Directory of Members" to locate qualified inspectors and remediators for defective (Chinese) drywall.
To learn more about the institute or the courses that are offered, go online to
www.BESInstitute.org
, or contact
info@BESInstitute.org
.
###