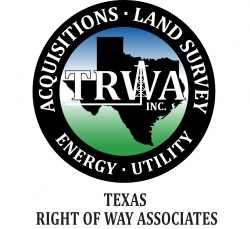 Fort Worth, TX, November 01, 2010 --(
PR.com
)-- Texas Right of Way Associates announced today that Victor Carrillo will join the TRWA team as a consultant upon his departure as Chairman of the Texas Railroad Commission.
Texas Right of Way Associates (TRWA, Inc), based out of Fort Worth, Texas, is a right of way acquisitions and land survey firm offering statewide capabilities such as:
Right of Way Acquisitions, Land Title Research, Mineral Leasing, Well Location & Unit Surveying, Pipeline Surveying, GIS mapping and many other oil, gas, and utility services.
TRWA is currently working in key unconventional resource trends like the Eagle Ford Shale, Barnett Shale and Haynesville Shale plays and does business outside of Texas as American Right of Way Associates.
Don Valden, CEO of TRWA, Inc, stated that "Victor has been a friend of mine and my brother Ted for several years. We appreciate his experience and knowledge as a licensed geoscientist, attorney, and former county judge. Victor understands the importance of oil and gas drilling in the U.S. and of becoming a nation that is less dependent on foreign oil & gas. As a consultant, Victor will be a major asset to TRWA."
Carrillo says: "As I transition out of almost eight years of public service regulating the oil, gas, and pipeline sector in the largest oil and gas producing state in the nation, I look forward to entering the private sector to help generate jobs, economic opportunity, and domestic energy security for our nation. I am honored to join Don and Ted and look forward to partnering with their professional and successful business that provides essential services for the oil, gas, and pipeline sector."
TRWA's President, Ted Valdez, says "Although most in the oil and gas industry are sad to see Victor leave his position as Chairman of the Texas Railroad Commission, we at TRWA are extremely excited about having someone with his knowledge of the industry on our team. Victor's expertise will be an invaluable asset and will assist TRWA in achieving our goals of continued growth for many years."
###
If you would like more information on pricing or to schedule a meeting/interview with Don Valden, call 817-361-8839. Or go to www.TexasRightofWay.com