IonSense Introduces the DART XZ Transmission Module for Rapid Quantitation of Contaminants in Food Safety and Product Quality
Fast and Accurate Determination of Chemicals and Contaminants using Direct Analysis in Real Time Mass Spectrometry. Displayed at Pittcon 2011 Booth #2735.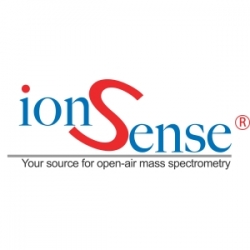 Saugus, MA, March 10, 2011 --(
PR.com
)-- IonSense, Inc. today announced the availability of the DART® XZ Transmission Module for rapid identification and quantitation of components present in food products, dietary supplements, and chemicals. Available as a new Experiment Module for use with the DART-SVP open-air ionization source, which was introduced at Pittcon 2009, the XZ Transmission Module enables analysis in seconds per sample. When combined with the latest generation of mass spectrometers from Thermo, Agilent, Waters, Bruker and AB SCIEX, the system quickly identifies contaminants or economic adulterants, providing a critical tool for non-targeted screening.
In operation liquid samples or extracts are pipetted onto 96 discrete positions of the XZ Transmission Module consumable screen by using either manual pipetting or laboratory robotics, thus, allowing integration of the device into the laboratory workflow and informatics. Automated analyzes of the samples is completed by moving the screen into position between the front of the DART source and the inlet of the mass spectrometer under control of the SVP software. DART technology eliminates the need for chromatography, thus, simplifying sample prep and speeding analysis.
"We are very excited about the precision we have achieved in quantitative analysis by changing the orientation of the samples from off-axis to this in-line transmission format," says Brian Musselman, IonSense President and CEO. "In just a few seconds per measurement we are seeing quantitation precision of a few percent. In addition, leveraging the accurate mass of the analyzers provides near instantaneous identification and quantitation – a very big need for investigators trying to screen hundreds of incoming materials and food products."
DART-SVP Sources can be field upgraded with the XZ Transmission Module. The device complements the existing line-up of Experimental Modules designed for tablet analysis, determination of synthesis products directly from TLC plates, and chemicals in solutions such as milk, juice, and drinks. All of these accessories take advantage of the "No Sample Prep – Go Direct" speed of the DART technology.
The DART XZ Transmission Module will be exhibited in the JEOL Booth Number 2735 at the Pittcon Conference and Expo 2011 in Atlanta, GA from March 14-17, 2011.
About IonSense, Inc.
IonSense, Inc. (www.ionsense.com) is a Massachusetts-based company providing open-air mass spectrometry solutions to the fields of food safety, forensics, drug development, and chemical analysis. They manufacture and develop direct analysis in real time (DART®) technology licensed from JEOL USA, Inc. and atmospheric solids analysis probe (ASAP tm) licensed from M&M Consulting. The company provides sources and accessories for JEOL, Thermo, Agilent, AB SCIEX, Bruker, and Waters mass spectrometers. IonSense products including DART and ASAP technologies are distributed in Europe by KR Analytical Ltd, in China by ASPEC Technologies, in Japan by AMR Inc., in India by Orochem India, and in Korea by Omics Biotech.
###
Contact
IonSense, Inc.
Brian Musselman
(781) 484-1043
www.ionsense.com

Contact